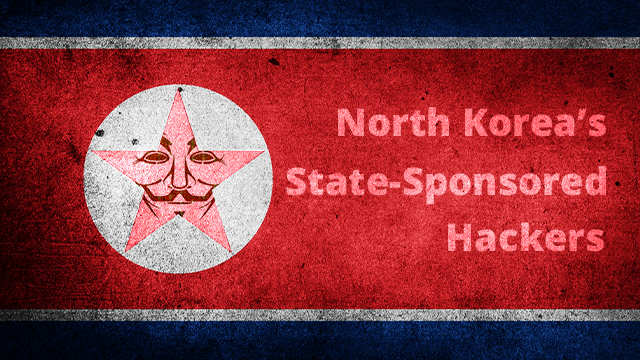 When it comes to infamous hacker gangs, Russian ones seem to garner the most attention. However, North Korea's state-sponsored group is just as formidable. Here, we attempt to break down the rogue nation's cyber army and see how it operates.
Bureau 121
The Reconnaissance General Bureau (RGB) of North Korea is the country's intelligence agency, consisting of six different "bureaus." Formed in 1998, Bureau 121 is the cyber warfare sector of the RGB. According to an intelligence report from the United States Army, this branch consists of four subgroups[1]. These include:
The Andarial Group: Andarial members assess targeted computer systems and identify vulnerabilities to use in future attacks.
The Bluenoroff Group: This group focuses on financial crime. Cyber theft is one of North Korea's biggest revenue streams.
Electronic Warfare Jamming Regiment: They are in charge of jamming enemy computer systems during actual, on-the-ground war scenarios.
The Lazarus Group: The most notorious part of Bureau 121, The Lazarus group is an agent of social chaos. They infiltrate networks and deliver malicious payloads.
The Lazarus Group is often synonymous with the other three units, especially the financial crime division. It is unknown how many individuals comprise Bureau 121, but it is estimated to be thousands. Members often reside in other countries like Russia, China, Belarus, India, and Malaysia. This helps obscure the true origin of attacks and provides more robust electronic infrastructure to the malicious agents. Due to worldwide economic sanctions and a generally low industrial capacity, North Korea itself does not have access to the resources necessary to carry out large attacks.
An elite organization
North Korea's internal policies and actions are opaque to the international community. However, defector testimony claims that the nation's top computer science students from the University in Pyong Yang make up Bureau 121. These talented hackers then enjoy special privileges in North Korean society[2]. Instead of rundown tenements or rural farmhouses, they receive relatively posh -by North Korean standards- uptown apartments in the Capitol. With these kinds of unheard-of perks, it's no wonder that people desire the positions.
Significant revenue generation
North Korea's illicit digital activities replace a portion of what's lost due to sanctions and flawed policies. In 2019, a United Nations report concluded that the rogue country gained $2 billion from cyberattacks[3]. Now, that sounds bad, but maybe it's some sort of Robin Hood situation, where they steal from the rich to provide food and essentials for their ailing citizens? But no, the money actually went to their weapons division, specifically the nuclear weapons program. This makes North Korean hackers a threat to global security.
Notable attacks
2013 South Korea Cyberattack
In March 2013, North Korea unleashed a devastating cyberattack against their neighbors to the South. Utilizing the "DarkSeoul" malware, they infiltrated banking and media institutions throughout the country. Their top two television stations, the Korean Broadcasting System and MBC, suffered widespread computer issues but were able to stay on the air.
Popular banks such as the Shinhan Bank, Jeju, and NongHyup reported outages for their online banking and in-person services alike. Some even had their internal files erased. Luckily, they recovered most of the data from backups and restored operations within a few hours. Although resolved relatively quickly, it was still proof North Korea could cause chaos to their enemies.
The Sony hack
The November 2014 hack of Sony Pictures remains one of the most-publicized cyberattacks in history. It was a massive data breach that exposed a mountain of sensitive info. This ranged from personal information regarding employees and inter-office emails to plans for upcoming films, scripts, and complete cuts of then-unreleased movies.
If anyone doubted whether North Korea was responsible for the attack, it was all but verified when the hackers made their demands. The most adamant requirement was for Sony to nix the release of "The Interview." For the readers out there unfamiliar with the intricacies of the Seth Rogen/Jame Franco buddy comedy genre, The Interview starred the famous duo attempting to assassinate the Supreme Leader of North Korea, Kim Jong Un. In the face of the hack, and under threats of terrorism by the attackers, Sony pulled the movie from theaters and released it online only.
The Sony hack was a huge deal. It led the United States to bring formal charges against North Korea and increased tensions to the point that it has never really recovered.
WannaCry ransomware
WannaCry is another extremely high-profile cybersecurity incident. In May of 2017, using a Microsoft Windows vulnerability, WannaCry infected hundreds of thousands of computers in less than a day! While only receiving a paltry (by successful ransomware standards) $130,000 in ransoms, the virus made a huge practical impact.
The biggest example of this was the attack on National Health Service hospitals in England and Scotland. Many of them had to turn away non-life-threatening emergencies, and the incident disrupted ambulance service throughout the region.
After the attack, the United States held a Congressional hearing with security professionals to solicit ideas about improving resiliency to such situations.
Recent activity
The hacks above had the most significant impact on global cybersecurity, but that doesn't mean Bureau 121 slowed down in recent years. On the contrary, they've been extremely busy! The increased popularity of cryptocurrency gives entities like the Lazarus Group an easy way to transact with the organizations they attack and launder the ransoms afterward.
They outright target cryptocurrency-related companies too. Research indicates they use the professional social media platform LinkedIn to lure in unsuspecting employees and spear phish to penetrate network vulnerabilities[4]. These underhanded tactics result in lucrative ill-gotten gains. According to the UN report mentioned above, $571 million out of the $2 billion revenue was from cryptocurrency theft.
Phishers target AstraZeneca
Using the LinkedIn phishing method, the Lazarus Group set their sights on pharmaceutical giant AstraZeneca in late November. State agents posing as high-level recruiters flooded their employees with fake job offers. Then, they emailed the targets with malware attachments. Luckily, no one fell for the scheme, but it shows that Bureau 121 isn't burdened by any moral compass.
AstraZeneca is one of the companies working on a viable COVID-19 vaccine. Cybersecurity researchers believe that North Korea is focusing on COVID-related organizations at the moment[5]. As one of only 11 countries without a reported COVID-19 case[6], perhaps they don't see the harm in attacking a vaccine maker. For the rest of us, we can only hope they fail.
Protect your data
When you think of state-sponsored hacking groups, you may assume they only attack political targets. However, rogue nations like North Korea gain a considerable portion of their revenue from such endeavors, as you've seen. Therefore, assume that any organization with network vulnerabilities and substantial cashflow is susceptible.
Protect your sensitive data from threat actors by using AXEL Go to store and share files. AXEL Go is built on secure blockchain technology and utilizes robust encryption to keep your documents safe and private. It is available on Windows, Mac, iOS, and Android. So, no matter where your platform allegiances lie, you can enjoy secure, private file sharing. Our free basic account offers all the great features of AXEL Go with 2GB of free online storage. Download it now.
[1] "North Korean Tactics", Department of the Army, July 2020, http://www.documentcloud.org/documents/7038686-US-Army-report-on-North-Korean-military.html
[2] Ju-min Park, James Pearson, "In North Korea, hackers are a handpicked, pampered elite", Reuters, Dec. 4, 2014, https://www.reuters.com/article/us-sony-cybersecurity-northkorea/in-north-korea-hackers-are-a-handpicked-pampered-elite-idUSKCN0JJ08B20141205
[3] Michelle Nichols, "North Korea took $2 billion in cyberattacks to fund weapons program: U.N. report", Reuters, Aug. 5, 2019, https://www.reuters.com/article/us-northkorea-cyber-un/north-korea-took-2-billion-in-cyberattacks-to-fund-weapons-program-u-n-report-idUSKCN1UV1ZX
[4] Anthony Cuthbertson, "North Korean Hackers Use LinkedIn for Cryptocurrency Heist, Report Reveals", The Independent, Aug. 25, 2020, https://www.independent.co.uk/life-style/gadgets-and-tech/news/north-korea-hackers-lazarus-linkedin-cryptocurrency-a9687086.html
[5] Jack Stubbs, "Exclusive: Suspected North Korean hackers targeted COVID vaccine maker AstraZeneca – sources", Reuters, Nov. 27, 2020, https://www.reuters.com/article/us-healthcare-coronavirus-astrazeneca-no/exclusive-suspected-north-korean-hackers-targeted-covid-vaccine-maker-astrazeneca-sources-idUSKBN2871A2
[6] Kaia Hubbard, "Countries Without Reported COVID Cases", U.S. News, Nov. 13, 2020, https://www.usnews.com/news/best-countries/slideshows/countries-without-reported-covid-19-cases?slide=13