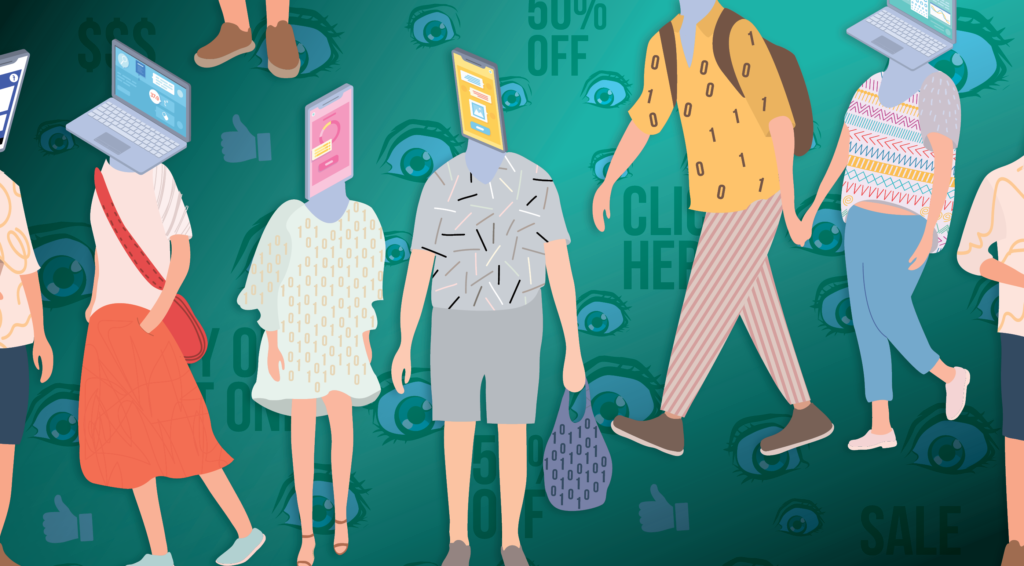 In the late 1990s, when the Internet truly hit the mainstream, people were often struck with a mixture of wonder and fear when they sat down at their computer desk. Back then, the Internet offered limitless information and global communication instantly, two things simply unheard of just a decade prior. When users browsed the Internet, it felt like an adventure, with websites acting as friendly navigators. Although the early Internet certainly had its problems, it didn't feel like a business tool or high-tech gizmo. It felt like a toy for grown-ups.
As the Internet matured, this wonder eventually turned to familiarity. Gone were the days of simple AOL chat rooms and catching up on news. Businesses started to harness the Internet's power, and the mystery of the Internet began to fade. The Internet wasn't a toy anymore; it was a necessary tool that we had to use if we wanted to keep up with work, friends, and the world in general. And with the Internet becoming more ingrained in everyday lives, the anonymity of online spaces disappeared as well.
January 28th is National Data Privacy Day, and AXEL is celebrating by highlighting the importance of digital privacy and why stronger privacy protections are required for a safe, secure Internet.
Digital Privacy in the Early Internet
In the early days of the Internet, websites were radically different than they are today. In the late 1990s, nearly every site was built only using HTML and images, with no tracking capabilities. Because of how simple these websites were, few sites offered personal accounts, so users simply weren't motivated to give information up. Simply put, users knew little about websites, and websites knew little about their users.
The Internet remained this way for a few years, offering simple services in exchange for a hefty fee. For example, AOL charged users over USD $20 per month to use its Internet software.[1] In the late 1990s and early 2000s, the Internet was widespread, but there was still a significant barrier to entry. However, the invention of a delicious digital tool would soon change the business model of Internet-based companies: Cookies.
Cookies are small text files that are sent from website servers to a user's computer, allowing a server to identify and remember a specific user.[2] While this sounds simple, Cookies spearheaded a massive change to website design and user accessibility. From remembering website preferences to revolutionizing online shopping, cookies offered a multitude of benefits to users. While cookies undoubtedly offered intuitive features for early Internet users, they also were a turning point in the prioritization of online privacy. After the widespread adoption of cookies, the Internet ceased being anonymous.
In addition to cookies, the rise of social media in the early 2000s radically changed how users approached the Internet. In the late 1990s, Internet users were typically wary of revealing personal information online, and for good reason. However, the rise of early social media sites like Friendster, MySpace, and Facebook changed the way users approached the Internet. No longer were people confined to anonymous AOL usernames; users could simply search their friends' names in order to communicate with them online. While this was certainly an exciting feature in the early 2000s, it led to the normalization of digital footprints.
Online Privacy Today
Today, nearly everyone in the world has a digital footprint. Try it! Search your name and see what comes up. Websites and images from years ago regularly appear, even from posts and webpages that have been deleted. Worst of all, even if you delete all of your online accounts, those images are likely to stay there forever. While this de-anonymization does have benefits, say, looking people up for job interviews or first dates, it also represents a complete dissolution of online privacy.
While these digital footprints can be unnerving for some, they ultimately don't have a massive effect on overall online privacy. After all, a few posts and images are nothing for Big Tech. What Big Tech can use, however, is data. And the vast majority of that data comes from cookies. Unfortunately, today's cookies don't just auto-fill URLs or remember your shopping cart. Modern cookies are built to track and analyze every single click we make. Using these cookies, Big Tech companies like Google, Amazon, and Facebook are able to collect massive amounts of information on us. For example, Google likely knows if you have a medical problem, your current address, and what political party you support.[2] All of this information is then used for one purpose: Delivering hyper-targeted digital ads.
These pesky advertisements are the lifeblood of Internet-based companies. Think about it: Many of the web's most used applications are completely free. Useful sites like Gmail, Facebook, and Twitter are completely free for all users, yet these companies are worth billions. This is Big Tech's dirty little secret: They're not selling their products and services to you. They're selling you and your data to advertisers.[3] And the more data they have on you, the more they can charge advertisers. This is why companies like Amazon and Google typically sell many of their products at a loss. For example, when Amazon prices an Echo Dot at USD $20 during the holidays, Amazon isn't making a profit off the sale of the hardware; it's making a profit from all the new, personal data that users give to the device. Ultimately, Big Tech is financially motivated to collect more and more personal data, putting everyone's digital privacy to the side.
What Should Be Done?
First, increased regulation of hyper-targeted advertisements would be a massive victory for digital privacy. The amount of data that Big Tech companies have on us is staggering, and they're encouraged to collect as much as possible to sell to advertisers. Selling data about extremely sensitive subjects like medical history ought to be banned. After all, advertisers shouldn't have access to people's sensitive health information. Additionally, allowing users to opt-out of tracking would be another win for privacy advocates. Cookies do offer legitimate features for users, so most would still accept tracking. However, simply offering a choice to opt-out would be incredible progress for digital privacy in the 2020s.
Big Tech corporations make billions by trivializing our digital privacy and prioritizing advertisers over people. Unfortunately, these companies are financially motivated to collect as much data as possible, so without regulation, this trivialization of privacy is likely to continue. Fortunately, there is hope: The European Union has a law that allows users to opt-out of tracking cookies,[4] and similar legislation is possible in the United States. Although Big Tech would certainly fight back with shady tactics, an opt-out law would be the biggest victory for privacy of the 21st century.
About AXEL
Time and time again, Big Tech has prioritized its profits over privacy, putting their users at risk. At AXEL, we'll never sell your data to third-party advertisers because we believe that your private information should stay private. That's why we created AXEL Go. AXEL Go uses military-grade encryption, blockchain technology and decentralized servers to ensure it's the best file transfer software on the market. Whether you need cloud video storage or cloud file management, AXEL Go is the secure file hosting solution. If you're ready to try the best file sharing app for PC and mobile devices, try two free weeks of AXEL Go here.
[1] "AOL Hikes Price to US$21.95." Wired. Conde Nast, February 9, 1998. https://www.wired.com/1998/02/aol-hikes-price-to-us21-95/
[2] Hill, Simon. "The History of Cookies and Their Effect on Privacy." Digital Trends. Digital Trends, March 29, 2015. https://www.digitaltrends.com/computing/history-of-cookies-and-effect-on-privacy/
[3] King, Bertel. "Why Targeted Ads Are a Serious Threat to Your Privacy." MUO, April 1, 2019. https://www.makeuseof.com/tag/targeted-ads-threat-privacy/
[4] Lomas, Natasha. "Europe's Cookie Consent Reckoning Is Coming." TechCrunch. TechCrunch, May 31, 2021. https://techcrunch.com/2021/05/30/europes-cookie-consent-reckoning-is-coming/