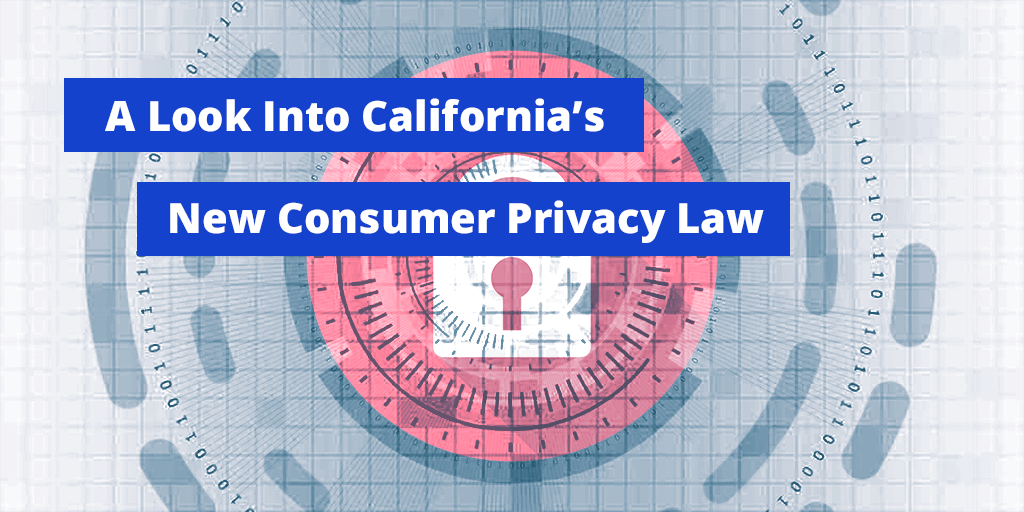 On November 3, 2020, California voters approved the California Privacy Rights Act (CPRA or Prop 24), a ballot initiative expanding consumer privacy protections. It easily passed, securing over 56% "Yes" votes. We look into some of its major provisions and examine how it differs from a previous California privacy law.
An amendment to current regulations
In 2018, the California Consumer Privacy Act (CCPA) passed and became law. While it outlined a framework for many consumer privacy protections, many felt it was inadequate given the current state of corporate data collection. So, a mere two years later (and less than one year after the CCPA officially went into effect), the CPRA has made significant changes to these stipulations.
An overview of the changes
Here is a brief summary of the significant changes. You can view the full bill here if you enjoy reading 50 pages of legalese (hey, everyone has their preferences).
A higher threshold for mandated compliance
The CCPA required businesses that used 50,000 consumers' or households' personal information to comply with the bill's privacy standards. The CPRA actually increases this number to 100,000 consumers or households. So, it lessens the regulatory burden on small to medium-sized businesses who traffic in personal information.
Is this a win for privacy advocates? It's unclear. Nobody wants to shutter small businesses due to onerous regulation, but could these exemptions lead to exploitation? While the biggest privacy offenders such as Facebook and Google will fall under the regulatory umbrella, smaller companies get a free pass. Could this create a loophole where corporations spin their data collection arms off into smaller shell companies to avoid compliance? Until governments and organizations address these possibilities, it remains a concern.
A wider net
CCPA restrictions applied to companies receiving 50% or more of their revenue from selling personal data. This seemingly straightforward wording created a giant loophole for the serial data offenders. In many cases, corporations argued they didn't actually "sell" personal information. They simply gave it away to increase advertising revenue.
The CPRA closes this loophole by injecting the term "sharing" into the clause. As defined by the bill: "sharing, renting, releasing, disclosing, disseminating, making available, or otherwise communicating orally, in writing, or by electronic or other means, a consumer's personal information by the business to a third party for cross-context behavioral advertising, whether or not for monetary, or other valuable consideration…" results in mandatory compliance (assuming the other qualifiers are also met). This is a much more encompassing definition and an overall win for privacy advocates.
New data categories
Whereas the CCPA treated most personal information generally, the CPRA creates more granular data categories with distinct regulatory differences. Specifically, the CPRA defines certain types of data as being "Sensitive Personal Information." This includes:
Government identifiers such as social security numbers or driver's licenses
Financial accounts and login information
Detailed geolocation data
Info regarding race, religion, philosophical beliefs, or sexual preference
Union membership status
The content of private mail, email, and text messages
Genetic information
Biometric data
Health records
Consumers can now request that businesses limit the use of their Sensitive Personal Information to only what is necessary to provide the desired services. Companies would then no longer be able to sell or share sensitive information without prior consent and authorization.
It also sets up disclosure and opt-out standards for the use of Sensitive Personal Information that organizations must follow. This includes providing opt-out links on their businesses' homepage and respecting opt-out signals sent by the consumers when they visit their site.
Expanded consumer rights
The CPRA outlines new privacy rights and modifies others already defined in the CCPA. Examples include:
The right to correction. Consumers can now demand businesses update their personal information if it's inaccurate.
The right to opt-out of profiling. Data collectors use your personal information to construct a "profile" of you, then utilize automated decision-making technology to serve advertisements based on the profile. The CPRA allows consumers to opt-out of this practice.
An expanded right-to-know. Previously, the CCPA entitled consumers to information collected on them for the past 12 months. The CPRA entitles residents to all data collected.
Greater protection for minors. Businesses that collect and sell the personal information of minors under the age of 16 are subject to triple fines per incident, or $7500.
A more robust right to delete. The CPRA strengthens Californians' right to delete their personal information. Companies now not only must delete the data but inform third parties they've shared or sold the data to of the deletion request as well. Note, the right to delete is subject to certain conditions and exemptions.
A new government agency
Under the CCPA, enforcement falls under the California Attorney General's responsibilities. This bill creates a dedicated government agency that will handle enforcement and penalties. California sure does love their government agencies! It's called the California Privacy Protection Agency (CPPA); don't worry if you can't keep all the acronyms straight. The CPPA will have a $5 million budget in 2021, which will increase to $10 million from 2022 on.  Its creation will theoretically lessen the burden on the Attorney General's office and make enforcement more feasible.
Regular audits
Another important provision of the bill is the requirement for companies to audit their cybersecurity practices. As the constant hacks over the past few years have shown, problems lie not only in data collection but also in data protection. Sensitive information needs to be secured with baseline standards to prevent future phishing attacks, cyber theft, and identity fraud.
Organizations must present the findings from these audits to the newly-formed CPPA on a "regular basis." Hopefully, this incentivizes companies working with private data to invest more in their cybersecurity solutions and reduce data breaches.
Opposition
The CPRA is a controversial bill, with a diverse set of proponents and opponents. However, the opponents may not be who you'd imagine. While one might assume that the big technology corporations in Silicon Valley aren't too happy with the bill, none came out in outright opposition. There are two common explanations for this:
Nobody in Big Tech wants to come out against consumer privacy explicitly. Facebook, Google, and the other tech players have all had their share of bad publicity regarding privacy concerns over the past few years. Saying, "Oh yeah, we want all of your data and don't want you to have any recourse against it," likely wouldn't play well to the general user.
Big Tech has sunk its digital claws into the legislation and weakened it considerably. This is actually the standard line for many of those who have come out against it.
Surprising opponents include the California American Civil Liberties Union[1], Consumer Action[2], and the California League of Women Voters[3].
A Frequently cited concern
Those opposing the bill have similar problems with it. They conclude it's a "pay-for-privacy" scheme that unfairly affects people without the financial means to pay. This is because a clause in the legislation says that a company can charge a consumer requesting privacy the amount of the collected data's value. It helps tech organizations offset the advertising revenue lost and is a clear motivation for consumers to opt-in to data collection.
An unclear future
Though not everyone agrees that the CPRA is the best possible solution, it's difficult to argue it isn't more substantial than the CCPA. It will be fascinating to see the legislation's future effects on the tech business and consumer privacy. If successful, it could set in motion a slew of similar bills in other states. If it becomes a bureaucratic quagmire, it might stall regulation throughout the country.
One quirk of the CPRA is that lawmakers can no longer amend it unless the amendment is to "further privacy rights." That may sound good, but its nebulous wording could open up legal challenges down the road if aspects of it need adjustment.
AXEL's commitment
At AXEL, we believe in everyone's right to privacy. That's why we develop file-sharing and cloud storage solutions that prioritize privacy and security. No government-enforced edicts are necessary for us to respect your personal information. It's an integral component of our corporate philosophy. If you need to share or store files in a safe, private way, download AXEL Go for Windows, Mac, Android, or iOS. Get out from under the watchful eye of Big Tech and experience a better way to use the internet.
[1] Andrea Vittorio, "ACLU Among Activist Opposing Update to California Privacy Rules, Bloomberg Law, July 22, 2020, https://news.bloomberglaw.com/privacy-and-data-security/aclu-among-activists-opposing-update-to-california-privacy-rules
[2] Alegra Howard, Linda Sherry, "Consumer Action opposes California Proposition 24", consumer-action.org, Aug. 19, 2020, https://www.consumer-action.org/press/articles/consumer-action-opposes-california-proposition-24
[3] "League of Women Voters Opposes Prop 24", prnewswire, Oct. 28, 2020, https://www.prnewswire.com/news-releases/league-of-women-voters-opposes-prop-24-301162344.html