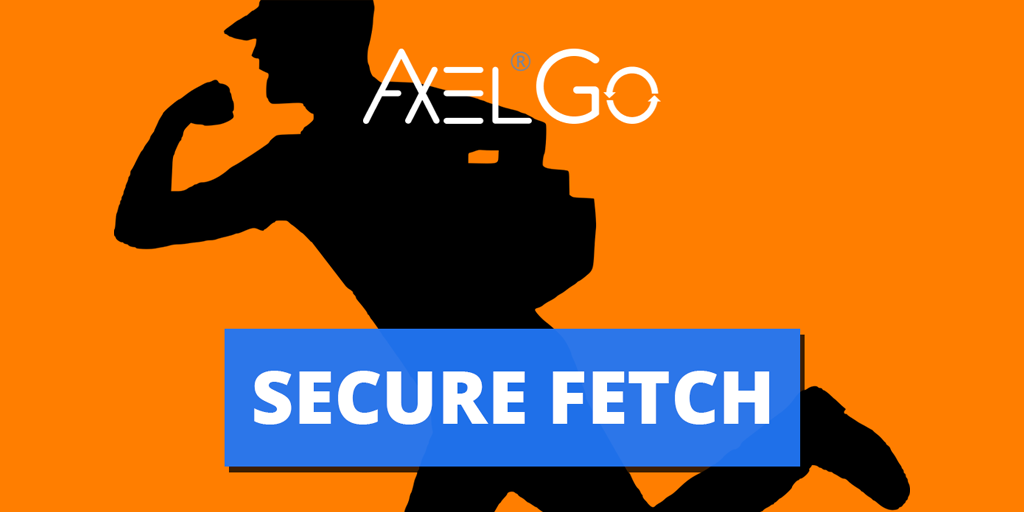 AXEL developers never stop coming up with ways to improve our privacy-focused file-sharing platform. Sometimes, we wonder when they have time to sleep! They must dream of computer code.
Snooze schedules aside, they've outdone themselves with the latest addition to AXEL Go. The feature is called Secure Fetch, and it allows anyone to share on our secure network.
Now, AXEL Go users can request files from anybody -even those that do not have AXEL accounts. All they have to do is send a Secure Fetch to the intended recipient. It's an open link the recipient clicks. They then upload the requested documents and send them back safely and privately.
Finally, you can stop relying on dodgy email attachments and insecure cloud services to get the files you need. We like to think of it as a digital courier service. Except our couriers don't stop off for a latte on the way to retrieve your confidential materials.
A feature for professionals
Secure Fetch is an excellent way for professionals to receive documents from clients and colleagues. The ease of use, the flexibility to send anyone a request, and the secure nature of the underlying file-transfer program make it the best choice. Everyone can take advantage of the three remarkable technologies that make AXEL Go an industry leader in data protection.
First, AXEL Go utilizes a decentralized network of servers throughout the world. We call these servers Masternodes, and they use the IPFS protocol to enact peer-to-peer file transfers. The IPFS has significant advantages over traditional HTTP, such as better performance, persistent availability, higher data integrity levels, and decreased likelihood of duplicate content.
The second technological pillar of AXEL Go is blockchain. Known for its inherent security and transparency, blockchain was an obvious inclusion to our platform. Our blockchain produces the AXEL Tokens needed to fuel shares throughout the network. Timestamps are added to each block so that transactions are stored immutably by date. This allows for simple verification of all transfers while keeping files private. It's the best of both worlds.
The third component of our secure network is optional encryption. When sharing, the sender can password protect the files with AES-256 bit encryption. It is a robust encryption algorithm that safeguards your documents from unwanted viewers.
Using all three in conjunction makes AXEL Go the best way to send files securely and confidentially. Secure Fetch is a bridge that allows non-tech-savvy individuals to gain the benefits of AXEL Go without signing up for an account. We recommend all AXEL Go users to make good use of this revolutionary new feature.
Try it now
AXEL Go is available on Windows, Mac, Android, and iOS devices. If you're interested in sharing and storing securely wherever, whenever, try it out today. Sign up for our free, full-featured Basic account and receive 2GB of private storage with enough AXEL tokens to fuel thousands of shares.