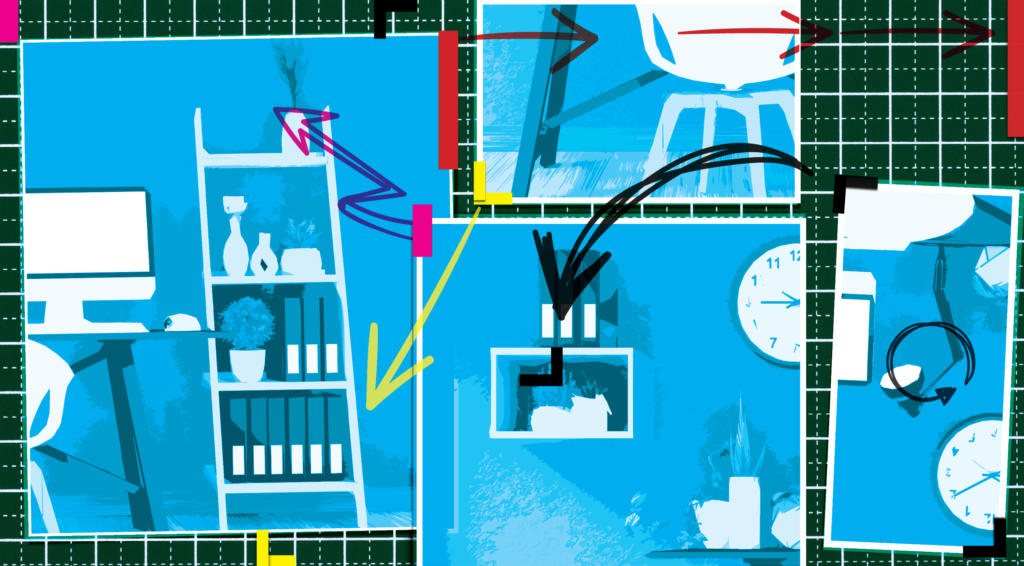 In March 2020, nearly every office worker was filled with anxiety about the prospect of remote work. With no warning and little preparation, a significant portion of the world's workforce was forced to do their jobs from home, many with no experience of at-home work whatsoever. It was a stressful and unique time, learning new skills and software from home, all while the looming threat of COVID-19 was ever-present in peoples' lives. This radical, immediate shift to at-home work was unlike anything workers had ever faced before.
But then something funny happened: We got used to it. Not only did employees begin to tolerate remote work, but they enjoyed it more than traditional work at the office. In fact, nearly 50% of workers stated that they'd take a pay cut to continue working remotely [1]. 25% stated that they would quit their jobs if they couldn't work remotely anymore, and 70% say they find virtual meetings less stressful than in-person meetings.
Now, with remote work popularized and here to stay, here are some ways to maximize your efficiency, create a healthy work-life balance, and overcome some of the unique challenges of at-home work.
Maintain a Healthy Work-Life Balance
Although remote work offers incredible flexibility for employees, that flexibility comes with a price. 45% of remote workers say they work longer hours than they did before, and the picture is even bleaker for younger workers [2]. With the rise of remote work, employees are working longer hours and more weekends, putting a healthy work-life balance at risk. With bedrooms becoming the new office, it can be concerningly easy for worklife and homelife to blur. Thankfully, there are a few strategies that can help workers separate their job and their home life.
First, one of the most useful strategies to utilize is scheduling. Most employees have a specific time to clock in and clock out. Even when you're working from home, sticking to those specific times helps separate work and home. Additionally, it's helpful to schedule breaks in advance as well, to provide structure to the workday. Creating a schedule and sticking to it is one of the best ways to prioritize a healthy work-life balance.
Additionally, it's helpful to create specific places for work as well. Set aside a desk, office, or even just a chair for work, and only use it during work hours. This way, your home can be split into two, with distinct workspaces and homespaces. This way, once you're at your work desk, you'll be able to focus solely on work, rather than allowing your work life and home life to intersect. Although these strategies sound simple, they help workers separate their work and personal lives immensely. Just following these two strategies can help maintain (or even increase) worker efficiency, while also promoting healthy distinctions between work and home.
Embrace Change
When workers were sent home in March 2020, they were forced to learn new programs on the fly. From Zoom meetings to Slack channels, workers involuntarily embraced modern workplace technology. Many workers had never even participated in a Zoom meeting before the pandemic, but now they're practically the norm. Additionally, programs like Slack, Skype, and Microsoft Teams surged in popularity, even among offices that were previously low-tech. Ultimately, although the pandemic forced employers and workers to try new programs, it allowed nearly every workplace to embrace modern workplace technology. Now, nearly every worker is technologically savvy enough to get work done from home. The rapid modernization of many offices was certainly one of the hidden blessings of the pandemic.
In addition to embracing new software and programs, remote work has allowed employees to embrace new places as well. On the more common side, many workers enjoy leaving their homes for part of the workday. After all, some people may work best next to the office-like bustle of a coffee shop, or the eerie silence of a local library. Remote work allows workers to try out different working environments to determine which location works best for them. Additionally, some workers have even become "digital nomads," employees who travel often, but are still full-time remote workers. Because remote work allows unprecedented flexibility in where work gets done, it's no wonder why many employees prefer working out of the office.
Utilize New Tech
Even before the pandemic hit, new workplace collaboration software made our jobs so much easier. Now, dozens of useful programs are readily available to businesses, making the transition to remote work even more simple. Useful programs include:
Slack, a business communication software that features chat rooms organized by department, team chats, and direct messaging.
Todoist, a workplace organizing software that schedules and shares tasks, meetings, and projects.
GitHub, a hosting service for software development that allows users to comment and collaborate on each other's coding projects.
Clio, a practice management software for law firms that collects and finalizes documents remotely.
Don't be afraid to try out new technology! There are dozens of useful programs available, no matter what industry you work in. Whether it be work automation or business communication, workplace software is a wonderful tool that can help your business. Embracing new technology can be scary, but the benefits certainly outweigh the stress. After all, we were all anxious about Zoom meetings in 2020, but now, they're second-nature, and help us get work done effectively. The best workers and businesses are unafraid of trying out new technology, so keep an eye out for new programs that can help you get work done more efficiently.
Communication is Key
During in-office work, it's easy to stay in the loop. With remote work, staying informed and updated on your team's latest projects can be a bit trickier. That's why it's extremely important to communicate often with coworkers and managers alike. Make group chats with your team, so no one is left behind, and follow up often to ensure everyone is on the same page. Without in-person meetings, everyone has to know their responsibilities. Embracing consistent, clear communication helps ensure that tasks don't slip through the cracks.
Additionally, communication doesn't only have to be about work. One of the biggest drawbacks of remote work is the loss of office camaraderie. This loss is particularly felt by young employees, many of whom are starting their career without ever meeting their coworkers in real life [3]. One way to mitigate this effect is to encourage casual conversation among employees. Whether it be as simple as a "water cooler" Slack channel or occasional Zoom hangouts with coworkers, fostering connections between employees not only helps workers avoid burnout, but also helps cultivate a distinct company culture.
Overcome Challenges Together
One of the most difficult aspects of remote work is time management, particularly when your coworkers are in different time zones. Unplanned meetings are often too difficult to pull off successfully in a remote work environment. That's why it's extremely important to plan projects, tasks, and meetings well in advance, so every employee knows what's coming up, and when to be available. Of course, sometimes things come up and require immediate action, but giving your best effort to plan in advance not only helps you stay organized; it helps your entire office stay coordinated and running smoothly.
Finally, one of the biggest challenges with remote work is technology. With no on-site IT department, workers are often on their own when they encounter a tech problem. That's why businesses ought to have clear guidelines regarding technology. Some helpful tech tips include:
Only using secure Wi-Fi networks.
Immediately downloading software updates.
Using a secure file-sharing service (like AXEL Go!)
Creating an incident response plan in the event of a data breach.
Tech problems will always be present, whether you're working at the office or at home. That's why offices need to communicate with employees regarding technology and cybersecurity. Creating and enforcing technology guidelines can help both employees and the business stay safe from cyberthreats.
About AXEL
As remote work becomes the norm, cybersecurity ought to be a priority for all businesses. At AXEL we believe that your information deserves the best protection. That's why we created AXEL Go. AXEL Go uses military-grade encryption, blockchain technology and decentralized servers to ensure it's the best file transfer software on the market. Whether you need cloud video storage or cloud file management, AXEL Go is the secure file hosting solution. If you're ready to try the best file sharing app for PC and mobile devices, try two free weeks of AXEL Go here.
[1] Collins, Terry. "Work Remote after COVID? Nearly 50% of US Workers Would Take a Pay Cut for It, Survey Says." USA Today. Gannett Satellite Information Network, November 11, 2021. https://www.usatoday.com/story/money/2021/11/11/workplace-survey-remote-pay-cut-covid/6367601001/
[2] Maurer, Roy. "Remote Employees Are Working Longer than Before." SHRM. SHRM, July 6, 2021. https://www.shrm.org/hr-today/news/hr-news/pages/remote-employees-are-working-longer-than-before.aspx
[3] Petersen, Anne Helen, and Charlie Warzel. "Remote Work Is Failing Young Employees." The New York Times. The New York Times, November 22, 2021. https://www.nytimes.com/2021/11/22/opinion/remote-work-gen-z.html