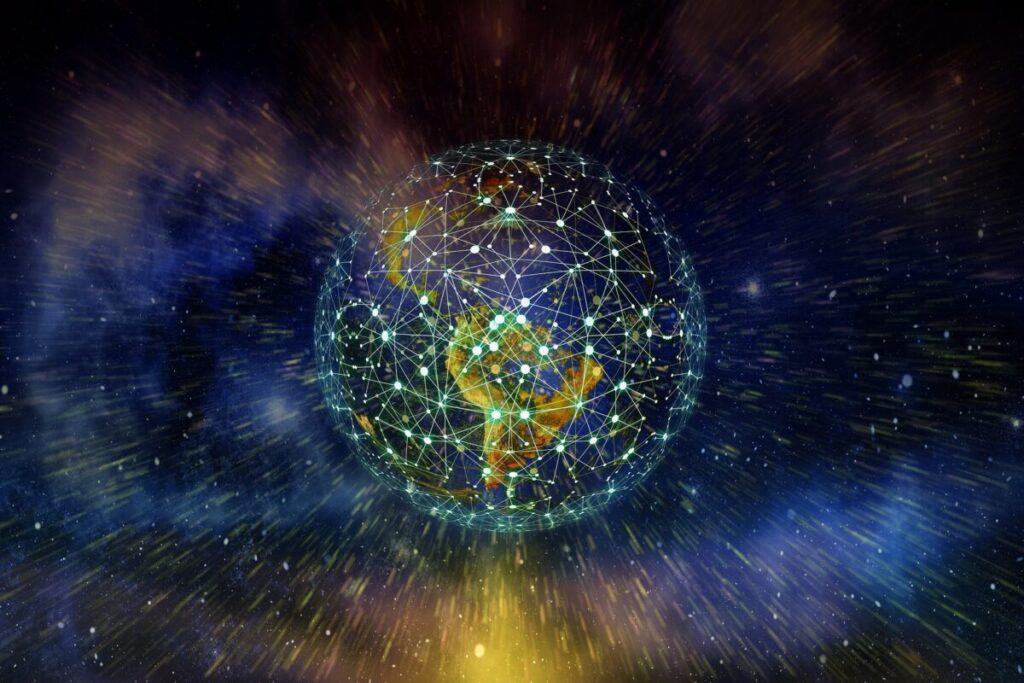 We sat down with AXEL's development team to discuss their AXEL IPFS Pinning Facility.
Q: What inspired you to develop AXEL IPFS?
The next evolution of computing is distributed. IPFS or something very similar is going to be the basis of distributed storage. The AXEL IPFS integration into our ecosystem has given us a worldwide public distributed storage system to build practically anything on top of including AXEL IPFS Pinning, AXEL IPFS Search, and many other services to come. AXEL is building a very strong foundation in distributed storage and will be a leader in the next evolution of Web 3.0!
Q: What excites you the most about AXEL IPFS?
AXEL IPFS will allow our users to immediately and securely distribute their data around the world for personal or business use. AXEL will be fostering the movement from centralized to decentralized computing and AXEL IPFS is the start of the process. For AXEL users, they can share files or even distribute website information with IPFS. It is very exciting to bring Web 3.0 technology to the masses. AXEL has made it super easy to use, which is very important when you want to increase the adoption of complex technologies like IPFS.
Q: Do you see a future for IPFS and what industries will adopt it first?
Web 3.0 will be distributed. IPFS seems likely to be a core technology of Web 3.0 and the distributed Internet. Right now archivists, service providers, researchers, developers, and content creators have begun to adopt IPFS to address many problems caused by centralized computing. IPFS also addresses many issues around high-latency networks found in developing countries. Even NASA is using similar systems to address the high-latency involved in space communications. So there is a lot going on in this field. With that said, though, it is still very new. AXEL is bringing this technology to users today by making it secure and easy to use so anyone can take advantage. I think it will be interesting to see how IPFS develops and is integrated into more and more consumer products.
Q: What industries will IPFS be the death blow for? Is there a future for cybersecurity in a distributed web?
I do not think we are talking extinction but evolution. Current centralized systems will evolve into decentralized/distributed systems as users demand the flexibility, security, and efficiency of decentralized/distributed systems. The only companies that will go extinct are those that fail to evolve or evolve without taking into account customer needs. And as far as cybersecurity goes, as long as we use computers and the human condition remains as it is, cybersecurity will also be a lucrative and in-demand career.
Q: How much will AXEL IPFS cost to use?
The IPFS is the backbone for our private, secure file-sharing and cloud storage platform; AXEL Go. You can sign up for a free Basic account and receive 2GB of online storage and enough network fuel for hundreds of typical shares. Power users or enterprise customers have a choice of pricing tiers to accommodate their specific needs. 
Q: Is IPFS the death of HTTP?
In the computer industry, protocols die hard. As much as we want to criticize the problems with centralized computing, it has provided one of the greatest revolutions in mankind's history. Never before have so many had access to almost the entire world's knowledge. Individuals and entrepreneurs have tapped into this knowledge to develop some incredibly cool tech over these past 20 years. So, HTTP has been a great success, and it will not disappear quickly. But as 5G becomes more prevalent and developing countries increase their demand for data, decentralized and distributed technologies will be selected as the protocol over HTTP. It is also interesting to note that Tim Berners-Lee who created the HTTP protocol and the World Wide Web is now working on the next distributed/decentralized protocol. It is one of the greatest qualities of humans, we never stop creating.
Q: Do you have any concerns that content on IPFS can't be removed or censored?
Yes, absolutely. There are clearly certain types of information that are not suited for publication anywhere at any time, such as child pornography or sex trafficking. Universally, this type of abhorrent information has no place on IPFS or anywhere else on the internet for that matter. When it is so universal and clear-cut like this, AXEL will do everything in its power to prevent this content from being listed on IPFS.
Q: What was the most challenging aspect of developing AXEL IPFS?
The IPFS is still actively being developed and there are always difficulties with anything new and in-development. But otherwise, I have been developing technology for over 30 years and with that experience, you learn how to be diligent and get it done the right way.
Q: What does AXEL IPFS do that sets it apart from any other IPFS platform?
We believe our IPFS integration is the most easy-to-use, intuitive solution on the market. In the past, IPFS pinning required extensive technical knowledge or expensive third party services. We've eliminated both barriers and made utilizing this decentralized technology simple and affordable. For instance, with AXEL Go, the process isn't any more complicated than using other popular cloud storage and sharing applications. And it doesn't get much more affordable than a free Basic account!
Q: How can someone help or participate in the project?
Join us on Discord or Telegram and get involved. Telegram has a lot of great community activity and Discord is where the Devs hang out. Come chat with us! There are so many ways to get involved, ask any of the channel admins and they'd be happy to help!