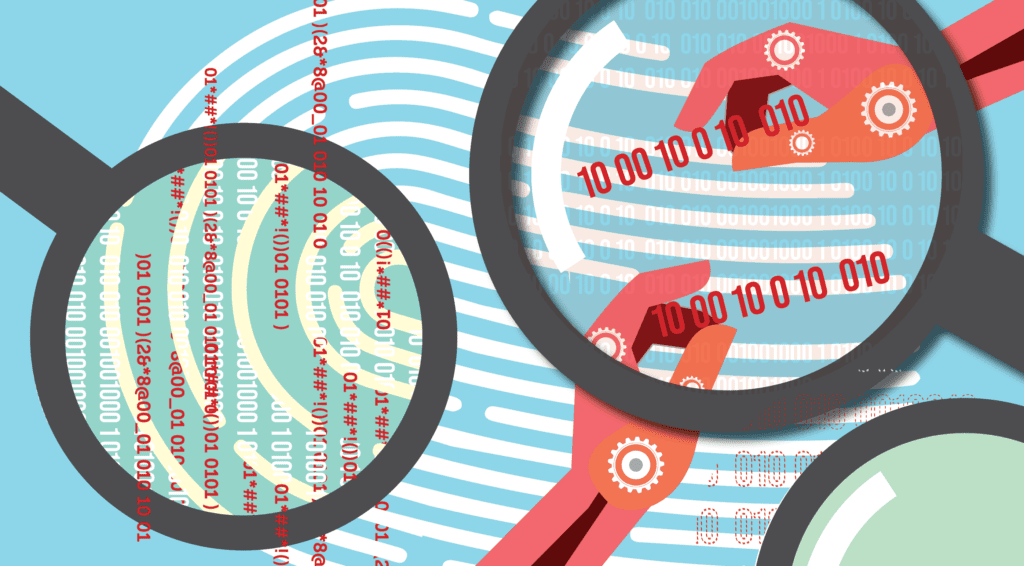 AXEL had the honor of hosting a roundtable with ABA GPSolo. Our very own Jeff Roper (VP of Business & Legal Affairs) along with Kassi Burns (Senior eDiscovery Attorney at King & Spalding LLP), and Rob Hook (Independent Consultant and Forensic Examiner) rolled up their sleeves to deliver the Top 10 E-Discovery and Digital Forensics Tips for Solo and Small Firm Attorneys. Since the world of work was turned on its head in 2020, we've had to adjust how we collaborate online, protect data, and look at digital security in the workplace. After a few years of first-hand insight, Jeff Roper, Kassi Burns, and Rob Hook share their insight with legal professionals and working professionals looking to absorb the knowledge they need to expand their businesses.
Challenges Facing Legal Professionals
Legal professionals are held to some of the highest standards when it comes to storing and retrieving information online. The discovery process has been drastically complicated by the advent of the internet. As bad actors become savvier, sticking to those rigid ethical guidelines is more important than ever.
Remote or decentralized workplaces present a new issue to working professionals in the form of new, unsteady norms. We understand intimately how long we should be storing hard copies of legal documents in-office. We understand the process of disposing of shredding docs and handing them over to professionals to destroy them permanently. We're well-acquainted with keeping our personal devices separate from our work devices when sitting down at a desktop shared by the workplace.
Burns asks us: how are you transmitting your client data, where are you storing your client data, and does your client data contain personally identifying information? These three questions are crucial to understanding cybersecurity's gravity and potential vulnerability vectors. Your clients rely on your careful, rigorous security measures once they hand their data over to you. It's also important to remember that your clients aren't the only people putting their security in your hands during the eDiscovery process. If there is personally identifying information in that data that relates to your client's customers and loved ones, then you're also on the hook for their privacy and security.
Hidden Liabilities
One of the most challenging aspects of E-Discovery is the preservation of metadata. For the unfamiliar, metadata refers to data about the data you're collecting. Most importantly, in the case of legal professionals, data related to dates of access and records of the most previous changes.
By its very nature, metadata is ephemeral and easy to change. Rob Hook reminds us that this sort of data lies in a single bit (the smallest measurement of data) and when altered, it disappears forever. This can often be seen as a sort of security measure. The one-way nature of metadata, in most cases, provides us with an unadulterated view of the true nature of data being presented to us. The problem today comes from how many file storage and sharing services treat metadata once it's handed over to their servers.
Thanks to Kassi Burns, we were given the opportunity to examine how much information we're truly working with throughout the eDiscovery process. Every email, text message, and file transfer opens our offices up to breaches. That means, in the discovery process, it's essential to implement and utilize security measures wherever possible. Burns tells us if it needs to be emailed, we need to think about encryption, if we're storing files, they need to be protected from the instant they're retrieved, and if we need to use personal devices, then we need to ensure they're protected as fiercely as the machines we use at work. Because we rely on hundreds of threads of information throughout our everyday lives, we should be equipping our colleagues with protective tools ready to catch any data that slips through the cracks.
Often, incomplete copies are made when we upload files to the cloud. Many file-sharing services will neglect to copy over and preserve metadata, instead choosing to overwrite it or alter it. This, in a legal setting, will often poke holes in otherwise solid evidence. The preservation of metadata is crucial to the eDiscovery process. Once we lose that single bit, we lose credibility entirely. Preserving credibility extends further than monitoring metadata. We also need to ensure that our colleagues respect and preserve the data gathered. Dispelling uncertainty by sharing a digital home for the data collected by your team ensures that you have backups, can monitor the data and that your team can access it from anywhere in the world without altering it after the fact.
Further Complications
Once we've dealt with the myriad obstacles presented in simply retrieving and storing documents in a way that accurately preserves them without compromising their integrity, we still have to deal with issues outside of simple shares. Are our internet connections being monitored? How do we manage to protect ourselves if they are? What do we do about colleagues using personal devices? How do we know if we're even talking about the same thing? Rob Hook has several years of experience doing so and still to this day runs into this communication mismatch with seasoned tech professionals.
We need homes for our data that are easily accessible no matter the tech-savviness of the user. Features like secure fetch and automatic encryption provided by AXEL Go create a foundation of security that raises every practice, big or small, to levels of personal security that we have not seen to date. Uncertainty when it comes to tech is a natural part of existing online. That's why file-sharing and storage have to become a process that is as simple as possible on the front end. We often take user experience for granted when discussing cybersecurity solutions, but creating easy-to-use solutions is the first step in getting users to commit to cybersecurity in a real-world sense.
Kassi Burns and her hands-on experience sheds light on the practicalities of keeping the discovery process as secure as possible. We live in a world where practically every interaction crosses over into the digital world at some point. We need to create access points on personal devices that provide the maximum amount of security with the minimum amount of friction. Securely requesting, sending, and retrieving documents needs to become second nature, and as a feature in file-sharing services, we should be expecting these to become the norm in the future.
What Does AXEL Go Do To Remedy This?
AXEL Go has been designed to improve and supplement the eDiscovery process. Military-grade end-to-end encryption built into AXEL Go allows legal professionals to send and retrieve files in a personalized bastion of security, decentralized storage solutions further protect these files by separating them into dormant shards until an authorized user calls them together, and most importantly, ease of use has been built into the system. Legal professionals with any level of tech literacy can jump into the eDiscovery process in a secure, private, and ethical manner with minimal entry barriers. The constant stress of building a secure network for your colleagues can be remedied simply by entrusting your data (and your clients' data) to a secure source.
This year, our Roundtable landed on one crucial thing: we can improve the way we work online without fumbling over over-technical obstacles. A single secure solution to your discovery problems is just one click away. Thank you to Kassi Burns and Rob Hook for bringing your professionalism and invaluable insight to the roundtable. With it, we will build a more secure and robust internet and eDiscovery process.
Please take a moment to listen to or watch this roundtable, titled "Top 10 eDiscovery and Digital Forensics Tips for Solo and Small Firm Attorneys", co-sponsored by ABA GPSolo and AXEL Go.
You can try AXEL Go Premium with all of its features unlocked for free by signing up for our 14-day trial. See the difference a simple, secure tool backed by our $10,000 guarantee can make in your practice today.