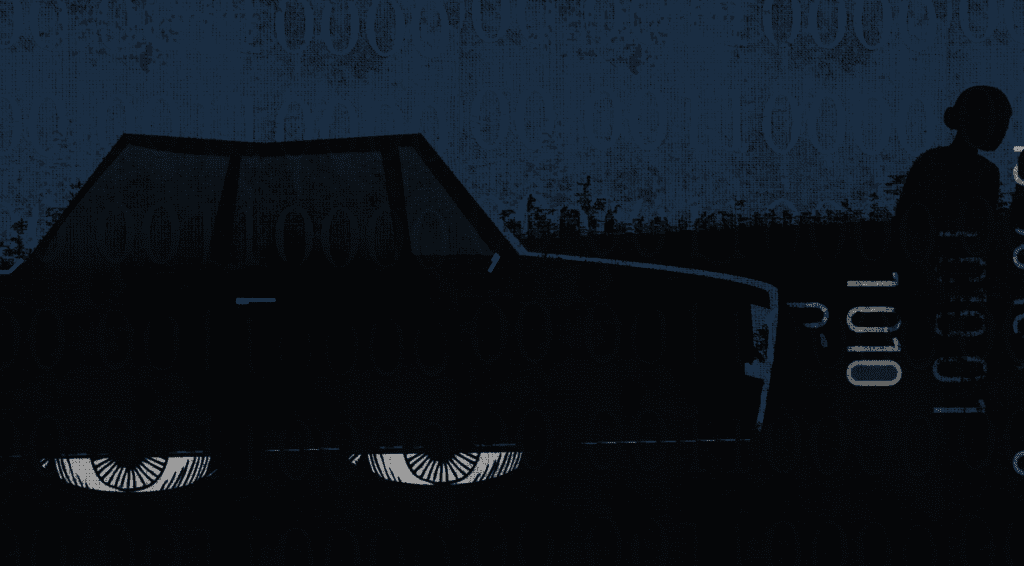 Our cars are collecting data without our consent. As vehicles have become more sophisticated, tracking information via the onboard diagnostic system (OBD) and built-in GPS has become commonplace. This data is loosely regulated, and that can create a massive privacy hole for consumers. This information can be pulled by insurance companies, mechanics, and whoever else has the authority to demand information from your car. This is rapidly becoming a privacy blindspot upon which we should shine a bright light and direct legislation.
Telematics, Privacy, and Your Vehicle
Telematics is the process of sending and receiving data related to the location and destination of vehicles on the move. In the past, this was typically reserved for fleet vehicles so companies could better track and direct workers to maximize productivity and minimize fuel consumption. Today, as the technology has become more affordable and personally helpful, telematics has found its way into newer vehicles.
On its face, this information and coordination is a boon to the automotive world. Insurance companies could identify safe drivers, cities could better direct traffic, and the days of being lost on the road could disappear into history overnight. However, like with any technology, a more pernicious reality lies just beneath the surface. If unrestricted access to telematic data is given to too many parties, the vehicles trusted to shuttle us to and from work can easily become intrusive bundles of data weaponized against the driver or any passengers they may have had. Any private activity at any time can be extrapolated from the mere presence of a vehicle. Without oversight, insurance companies, civil courts, and law enforcement will pounce on this opportunity. Hackers plucking this information from servers holding onto this data for later use can easily dangle it over the heads of their targets with frightening precision and expedience.
Buckle Up Your Data
Anybody with a car will immediately understand how much information their vehicle can reveal about them. Everything from their home address to their grocery shopping habits can easily be laid bare once someone has access to location data. This information is sensitive and woefully under-legislated.
Telematics law is a burgeoning legal framework since the innovations leading to the technology in vehicles have only recently been regularly included in automobiles heading to market. Many states simply defer to the Federal Trade Commission (FTC) and its already existing rules and regulations related to buying and selling the data of internet users. Clearly, this is insufficient. Many similarities exist between internet data and the telematic information collated by a private vehicle. Still, the degree to which drivers rely on their personal vehicles is entirely unlike the relationship they may have with their smartphones. It should also be noted that the collection and distribution of this private data, in many cases, may not be as simple to opt out of as data collection on the internet. Insurance companies and their massive lobbying power are also incentivized to obscure these oversights and push for legislation that will give them broader access to a driver's private data than they already have.
Citizens, privacy-minded or not, should push for legislation that covers these holes in privacy law. Telematic data belongs to more than just the driver of a vehicle. Passengers, family members, and children are inextricably tied to this data once they step foot in a car. Their privacy should not be waived simply because they decided to travel inside a vehicle.
Protecting Your Privacy
AXEL understands that privacy comes first. Without privacy in the modern era, people are subjected to undue scrutiny from bad actors. Hackers, corrupt authority figures, and competitors always look for data that will give them a leg up on their perceived enemies. Any privacy oversights left unaddressed by legislation will inevitably turn against civilians and their best interests.
When insurance companies offer customers discounts on premiums in exchange for unfettered access to private location data, eyebrows should be raised. Massive insurance companies act to maximize their profit by any means necessary. The overreach into their customers' personal lives is not simply a business practice that trades the right to privacy for an opportunity to deny their customers' claims. This represents a broader trend towards the unacceptable commodification and reduction of privacy.
AXEL Go is committed to protecting the privacy of its users and the interests of the internet at large. Our end-to-end encryption, password-protected secure fetch, and decentralized server structure are engineered to provide personal privacy from every angle. AXEL Go will never request access to private data in exchange for discounts, and our servers are designed to keep prying eyes out of our client's storage no matter what.
Create a Private Space Online
AXEL Go is an incredibly versatile tool in the fight for cyber security. Implementing our decentralized, encrypted storage into a workplace will create a robust bulwark between sensitive workplace data and any clever exploits hackers can slip through the cracks.
AXEL Go is a file storage and sharing service designed to revolutionize how we think about security online. Our user experience design is focused on handing top-of-the-line security to any size business. Our AES-256 bit encryption and decentralized server structure thwart cyber attacks on big businesses as competently as it protects local operations. No matter how tight the budget for your practice may be, we are the perfect fit for secure, intuitive storage file sharing. You can try AXEL Go premium for free for 14 days. See what security backed by our $10,000 guarantee can do for your business.
---
Citations
"Research Shows Data Privacy Concerns For Telematics Policies". 2022. Actuarialpost.Co.Uk. https://www.actuarialpost.co.uk/article/research-shows-data-privacy-concerns-for-telematics-policies-18317.htm.
Leefeldt, Ed. 2022. "The Witness Against You: Your Car". Forbes Advisor. https://www.forbes.com/advisor/car-insurance/telematics-data-privacy/.
"The Surveillance State Has Invaded Our Cars. Why Don'T We Care?". 2022. Fast Company. https://www.fastcompany.com/90389104/the-surveillance-state-has-invaded-our-cars-why-dont-we-care.