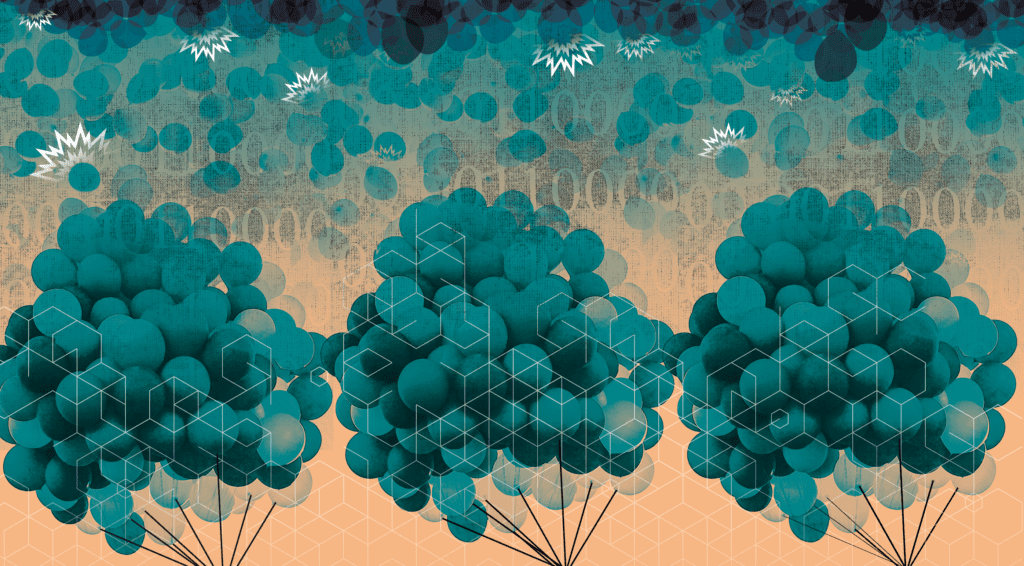 We all love email attachments. They're one of the most accessible and simple methods for distributing files. From word documents to media files, a quick click of the paper clip will attach a file to your brief missive and send it on its way. The ease with which we've been able to fire off information has changed communication online forever. However, there is a wildly disappointing and fundamentally compromising weak point in how we share email attachments. They last, effectively, forever. When we fire off an email attachment, we tend not to think about what happens to it next. We can put our trust in the recipient and their digital security hygiene. Still, we can't do much about the fact that email servers necessarily hold onto your attachments for an indeterminate amount of time. What does that mean for the contents of your emails? How does this take control of your data out of your hands?
Let's Talk Attachment
1992 was the year the first email attachment was sent. We have Nathaniel Borenstein to thank for that. It may surprise you to learn that the contents of the first email attachment were shockingly mundane. If you were to go back in time to receive this monumental document, you'd be greeted by a photograph of a barbershop quartet called the Telephone Chords. This aptly named quartet was able to travel through the screeching wires of dial-up internet thanks to Nathaniel Borenstein and his colleague Ned Freed. Together, they wrote an internet extension called Multipurpose Internet Mail Extensions (MIME). Their shared desire to get photos to their grandchildren over the internet one day in the future drove them to write this monumental internet extension.
Clearly, this extension was a hit. You can find traces of it, if not the extension in its entirety, in the DNA of your email services to this day. MIME has persisted well over twenty years by this point, and while its resilience speaks to the simplicity and flexibility of the process, we can see the cracks appearing in the news. Stories of email server hacks show us what MIME's biggest weakness is: centralization.
We all know by now that the internet is effectively just a massively interconnected network of computers chattering back and forth at the speed of light. Some of these computers are responsible for storage. It's a massive responsibility and a sizable vulnerability. Your email attachments, as we know them today, need to exist somewhere so they can be accessed from anywhere. Email is an indispensable tool that allows us access to our inboxes from anywhere in the world via the internet. Still, email as we know it is beginning to lag behind hackers' latest advancements.
Currently, we protect our emails during transit. This is done via an encryption process called Transport Layer Security, or TLS. This in-transit encryption scrambles your messages and your attachments until they reach their intended target. Any outside observer looking to pilfer an email as it leaves your computer will find themselves stumped. In response, hackers have begun looking elsewhere for your information — the servers they're backed up on. Instead of trying to trawl for data during an incredibly narrow window, they've started cracking open the servers your emails end up on after you've hit send. The conveniences you've enjoyed, such as the ability to search up a conversation you had a decade ago in your high-school Hotmail account, have presented themselves as a surprising vulnerability in the age of ransomware and high-profile security breaches. While your emails patiently wait for the next time you pop in your password, they're being poked at from every conceivable angle until the subsequent server breach occurs, laying every PDF and "I love you" at the feet of bad actors.
Protecting Yourself From Server Breaches
What can you do if you're a digital native that does their work online? Your bread and butter are artfully crafted from your ability to contact clients and communicate with them as quickly and easily as possible. We are working online in unprecedented numbers (and those numbers are still growing). Every job application, family photo, and memoir draft is sitting somewhere, waiting for someone to discover it after you've attached them to an email.
The simplest option, frankly, is to not engage in the first place. Today we have so many alternatives to email attachments that are as simple, if not more simple, to utilize and much more secure. If your business requires legal documents or personally identifying information from potential employees and clients, then consider outside services. E-signatures and expiring links are quickly becoming easier to use and much more ubiquitous for a good reason. E-sign sessions terminate the ability to alter or access a document once it has been signed, making them effectively as secure as a hard copy with the added benefit of removing a hacker's ability to later access the personally-identifying information shared on the document. If e-signatures or expiring URLs aren't an option, file-sharing services like AXEL Go now offer secure methods of submitting and requesting documents. AXEL uses secure fetch to generate an encrypted, personalized, and password-protected link that your clients can use to securely upload documents into your file storage, rather than relying on email attachments and their vulnerable servers. Anything that gets your documents off of an email server for an indeterminate period of time and puts you in control of who can access your data will put you and your business leaps and bounds ahead of the competition with minimal effort.
Revolutionize Your Attachment Style
AXEL Go is committed to creating an internet that is more secure by default. Our file-sharing service is intuitive, simple, and, most of all, safe. Our decentralized servers make server-side breaches effectively impossible, our AES-256 military-grade encryption easily stacks up to the TLS security that currently governs our email attachments, and all of our file shares come with an in-built expiration date.
You can try AXEL Go and all of its features for free with our 14-day trial. See the difference a simple, secure tool backed by our $10,000 guarantee can make in your practice today.
---
Citations
Marks, Joseph. 2022. https://www.washingtonpost.com/politics/2022/06/24/cybersecuritys-bad-its-getting-worse/.
Sjouwerman, Stu. 2022. "[Heads Up] The Bad Guys Have Likely Hacked Your Exchange Email Server". Blog.Knowbe4.Com. https://blog.knowbe4.com/heads-up-the-bad-guys-have-likely-hacked-your-exchange-email-server.
Beatrice, Adilin. 2022. "You Are Being Redirected…". Analyticsinsight.Net. https://www.analyticsinsight.net/critical-analysis-of-cybersecurity-in-the-government-sector/.
Stockton, Nick. 2022. "Meet The Man Who Gave The World Email Attachments". Quartz. https://qz.com/186426/meet-the-man-who-gave-the-world-email-attachments/.
"Security & Trust Center | Google Workspace". 2022. Workspace.Google.Com. https://workspace.google.com/security/?secure-by-design_activeEl=data-centers.