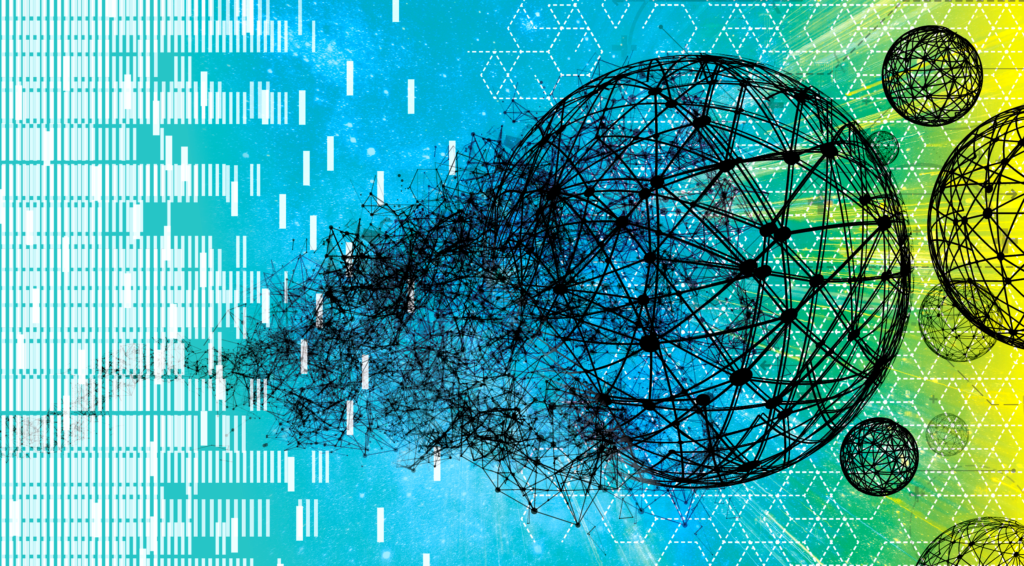 Web3 has been stuck in the shadow of cryptocurrency. During the crypto crash, we have the opportunity to use Web3 technology and decentralized server structure to its fullest potential. What does Web3 look like without crypto, and how will that help us usher in a more private and secure future on the internet?
The Internet as We Know It
Web3 is the third incarnation of standard operation on the internet. The internet at its inception has been retroactively named Web 1.0. This is the most simplistic version of the internet, this era of the internet is typically associated with the 90s, limited inter-user communication, an ocean of static HTML pages, and very little user-generated content.
Web 1.0 is where our understanding of the most basic functions of the internet comes from. Every little thing we associate with the internet from the idea of websites to usernames and passwords was built on the foundation that Web 1.0 has set for us.
Web 2.0
An internet gold rush led to the dot com bubble, a speculative bubble, similar to what we saw with cryptocurrencies and Web3, based on harnessing the commercial conveniences and innovations of the fledgling internet. When that bubble burst around the year 2000, attitudes and technologies connected to the internet began changing the way we connected our lives to the internet.
 Around 2004 began the advent of social media and portable personal devices connected to the internet at all times. User-generated content, content aggregation, and the consolidation of technology around a few major companies. Those companies are colloquially referred to as Big Tech. They're companies like Google, Meta, and Amazon. They're responsible for collapsing the internet down into tighter umbrellas, and their immense amount of capital and tendency to sit on the cutting edge of technology gives them a great deal of control over our current, centralized internet.
Web3
Web3 is a push towards decentralizing the internet and giving power back to users in the form of privacy and security. Web3 doesn't aim to change the user experience of the layperson, rather, it is a push to update the protocols and infrastructure of the internet as we know it. Rather than hosting data on single servers, Web3 would host portions or entire verified copies of data in multiple locations in a process known as decentralization.
This process of sharing and verifying ledgers of information is why cryptocurrencies have latched onto the decentralized technology of Web3. The process of comparing ledgers to each other in order to agree upon a "real" state of digital information, created stability that has not existed on the internet in a widespread manner until around 2018 when more users were paying attention to cryptocurrencies.
The novelty of decentralized data structures and a desire for a Web3 proof of concept led to the rush to make money off of the new form of digital currency. This zealous push to understand Web3 created a bubble similar to the dot com bubble. 2022 has seen many cryptocurrency crashes, which is unfortunate for many early adopters, but it does create a unique opportunity for us to see what Web3 is really capable of once freed from the shadow of crypto.
Web3 Beyond Crypto
The technology that allowed for secure mining and minting of a digital currency is capable of so much more. The security that a decentralized internet provides to every user is one of the more useful applications of Web3 technology. Storage protocols like the InterPlanetary File System (IPFS) when paired with high-quality encryption creates storage solutions that are nearly uncrackable via brute force. 
Websites and the internet at large can enjoy more stable and resilient servers by having backups stored across the world, easily accessible by any authorized user. When governments have restricted access to free information, Web3 servers are able to provide that information to the people. We saw this in 2017 in Turkey. Web3 servers and the ingenuity of a few people were able to circumvent these restrictions with fully-featured mirrors of Wikipedia that could not be taken down by the Turkish government because there was no single, centralized target to block.
Web3 makes bold promises that are backed up by well-established technology. All we need to do as users of the internet is pivot to making the change. AXEL Go uses IPFS, AES-256 bit encryption, and decentralized servers to securely store and share your most important and private information.
Protect Your Data with AXEL Go
AXEL Go is an incredibly versatile tool in the fight for cyber security. Implementing our decentralized, encrypted storage into a workplace will create a robust bulwark between sensitive workplace data and any clever exploits hackers can slip through the cracks.
AXEL Go is a file storage and sharing service designed to revolutionize how we think about security online. Our user experience design is focused on handing top-of-the-line security to any business of any size. Our AES-256 bit encryption and decentralized server structure thwart cyber attacks on big businesses as competently as it protects local operations. No matter how tight the budget for your practice may be, we are the perfect fit for secure, intuitive storage and file sharing. You can try AXEL Go premium for free for 14 days. See what security backed by our $10,000 guarantee can do for your business.