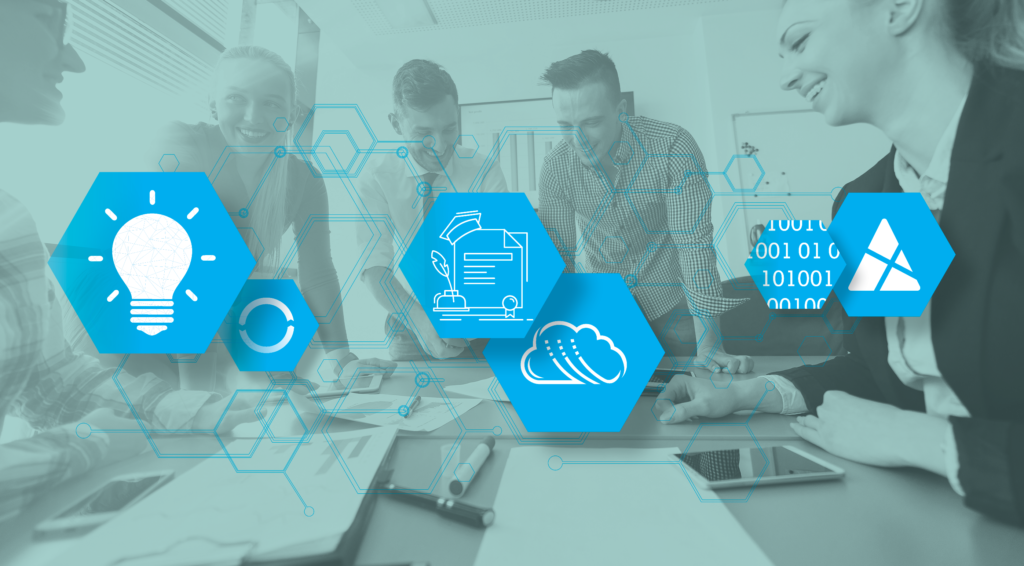 As workplaces embrace modern technology more than ever before, knowledge of that technology is essential. No matter your job, employees must possess some amount of technical skill in order to maintain efficiency and complete their tasks. Even the most traditional law firms in the United States use some amount of technology. However, no matter if you work at a more traditional firm or one that has gleefully embraced legal tech, we can all become more advanced and efficient with our technology.
From increasing efficiency to protecting your business (and your clients), these tech tips will help ensure your firm is offering the very best.
Embrace New Tech
This may sound simple, but embracing new technology is one of the best ways to stay efficient and safe in the workplace. No, you don't have to buy new computers every six months, but being aware and researching new programs can give you an edge over the competition. Find out what software can help automate your tasks, or what legal tech program saves your firm valuable time.
The best businesses are all embracing the technology that is available to them. However, change can certainly be scary. After all, many of us learned to work from home, using new software and programs that we weren't used to. It was undoubtedly stressful to learn so many new programs in a short amount of time. But after a bit, we got used to it. We mastered the new technology, and are more efficient and successful because of it. Using new technology can be daunting, but it undoubtedly helps yourself and your business in the long run.
Update, Update, Update
Updating your software is one of the most important (and easiest) tech tasks to complete. We've all seen them and occasionally ignore them. Restarting a device in the middle of a workday can certainly be annoying, but it's vital to do so. Software updates patch security holes and other vulnerabilities in your software. And as we've seen with the numerous ransomware attacks this year, cybercriminals will find these vulnerabilities and exploit you and your business without hesitation. Updating your operating systems and security software will give you more protection against these threats.
Take Advantage of Free Trials
Many legal tech providers offer free trials of their products for firms. Use them! Test out new programs often to see if it works for your firm. Don't become complacent simply because you're used to a certain software. If there's software that fits your firm's needs better, try it out.
Technology has never been stagnant; it advances quickly, and new programs that maximize efficiency can come quickly as well. Being open-minded about new programs and software will help ensure your firm is as efficient as possible. Of course, this doesn't mean you should change your entire firm's software every week, but learning about and testing out new programs will keep you knowledgeable about the technology that could potentially help your firm. And when a new program comes out that works perfectly for your workplace, you'll be the first to take advantage of it.
Learn Your Technology
Most of us know the basics of computers and common software, but there are so many more things to learn. From the classic "Ctrl + C" and "Ctrl + V" for copying and pasting to the most advanced Excel commands, there are so many ways to maximize efficiency with shortcuts. Take an afternoon to learn and practice shortcuts that can help your efficiency at the office. And when your business upgrades to new software, learn that software quickly as well! Learning the ins and outs of programs can save you hours per day, leaving more time available for other projects.
In addition to learning about your technology, you should learn what to do when the technology suddenly stops working. From Internet outages to hardware malfunctions, be aware of common troubleshooting techniques to help prevent costly, efficiency-killing problems throughout the office. Learning these techniques can save you both time and money.
Backup Your Documents
Unfortunately in today's digital era, online documents are constantly in jeopardy. Security holes, data breaches, and cybercriminals all pose a threat to data in the cloud. The solution? Make sure your data is available offline. This means putting your documents (yes, all of them) onto a physical hard drive, safe from online dangers.
In addition, you should update your hard drive often. Don't make it a one-and-done task; update your hard drive monthly. This ensures that all of your data, including your most recent documents, are safe and secure from cybercriminals and ransomware attacks. After all, they can't hold your data hostage if you already have it offline. So while this is a monthly task that takes some time, it gives yourself and your business peace of mind, with the knowledge that your data will always be available.
Encrypt Your Data
Finally, to truly protect your data, encryption is the way to go. Encryption changes your data into a code, and can only be accessed with a "key" to that code. This means if hackers got ahold of your encrypted data, they would have nothing of value. It really is the ultimate form of protection from cybercriminals and data breaches.
However, not all encryption is built the same. For example, AXEL Go, AXEL's file-sharing and cloud-storage software, offers industry-leading AES 256-bit encryption. While 256-bit encryption may not sound impressive, in practice, it is astoundingly secure. The number of potential combinations to find the "key" is a massive 78-digit number. Experts estimate it would take the world's fastest supercomputer billions of years to find the encryption key. So even if thieves got their hands on your encrypted data, it's worthless to them, but usable for you.
Get Two Free Weeks of AXEL Go
If you're ready to embrace new technology and protect your data, try two free weeks of AXEL Go. AXEL Go is a file-sharing software with an unwavering focus on security. AXEL Go lets employees share, store, and collect documents securely, all in a simple, easy-to-understand user interface. Offering blockchain technology, military-grade encryption, and digital "shredding," AXEL Go offers the perfect marriage of simplicity and stringent security. To try AXEL Go for free for two weeks, click here.