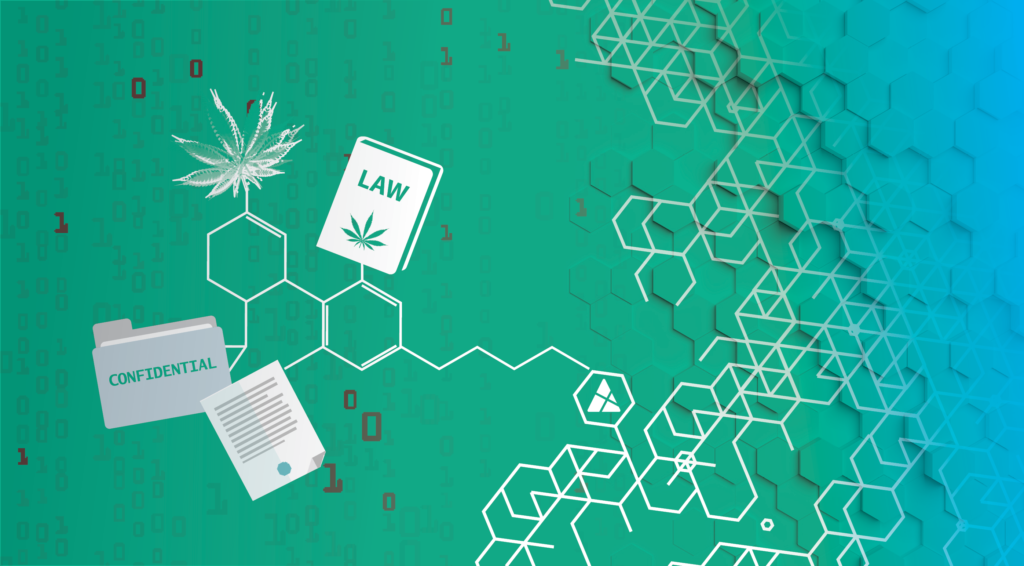 Experts estimate that the cannabis industry is currently worth $60 billion, and that number is predicted to grow to $100 billion by 2030. As this industry grows and the customer base gets larger, so too does the need for modern data custody technologies. It might not be obvious at first glance, but data custody and security are critical components of running a successful cannabis business. Here are four reasons why.
The Importance of Data Security in the Cannabis Industry
First, medical dispensaries could be considered "healthcare providers" under the Health Insurance Portability and Accountability Act (HIPAA). Under HIPAA, healthcare providers must implement safeguards to prevent the incidental disclosure of any patient's "protected health information." Disclosures could result in a fine of up to $50,000 per disclosure.
Second, each cannabis company has numerous trade secrets to protect. These could include growing processes, distribution plans, recipes for edibles, extraction techniques, soil mixtures, etc. The theft of any of these trade secrets could be disastrous to a company.
Third, cannabis companies must comply with (sometimes conflicting) state laws. For example, in California, the Medicinal and Adult-Use Cannabis Regulation and Safety Act (MAUCRSA) requires cannabis delivery companies to maintain records of every person who receives a delivery. At the same time, the California Consumer Privacy Act (CCPA) gives customers the right to demand that companies delete any records pertaining to them.
Fourth, data breaches result in damage to a company's reputation. Dispensaries often sell T-shirts and other merchandise stamped with the company logo to foster customer loyalty, but a newsworthy data breach could shake that loyalty. Further, data breaches could damage the industry's image as a whole and become a roadblock to legalization efforts at the federal level.
Room for Improvement
Last year, a group of ethical "white hat" hackers located a breach in the THSuite point-of-sale system, which is used by many dispensaries. Through the breach in THSuite, the hackers were able to access roughly 85,000 unencrypted files containing the personally identifying information of 30,000 people, including names, phone numbers, addresses, emails, birthdays, images of state-issued IDs, signatures, quantities of cannabis purchased, and medical ID numbers. 
This breach, and all the reasons discussed above, highlight the need for modern technological solutions. The International Cannabis Bar Association (INCBA) and AXEL are working together to bring these solutions to Bar members. INCBA members will now receive a 20% discount when they sign up for Premium or Business Plan subscriptions of AXEL Go. AXEL Go is the safest way to collect, store and share files during in-office, hybrid and remote work situations.
AXEL's patented blockchain technology and AES-256 encryption help attorneys collect, store, and share client files in a user-friendly manner that is impervious to hackers, unauthorized access, and ransomware attacks. The decentralized nature of the network ensures that there is no single point of failure. Further, files uploaded to the AXEL network are heavily encrypted, sharded, and scattered between 400+ different global servers, providing a high level of security without sacrificing speed. Sensitive files and shifting regulatory frameworks in the cannabis industry call for an abundance of caution permitted by AXEL Go. INCBA members can sign up for a 14-day trial of AXEL Go and redeem discounts here.