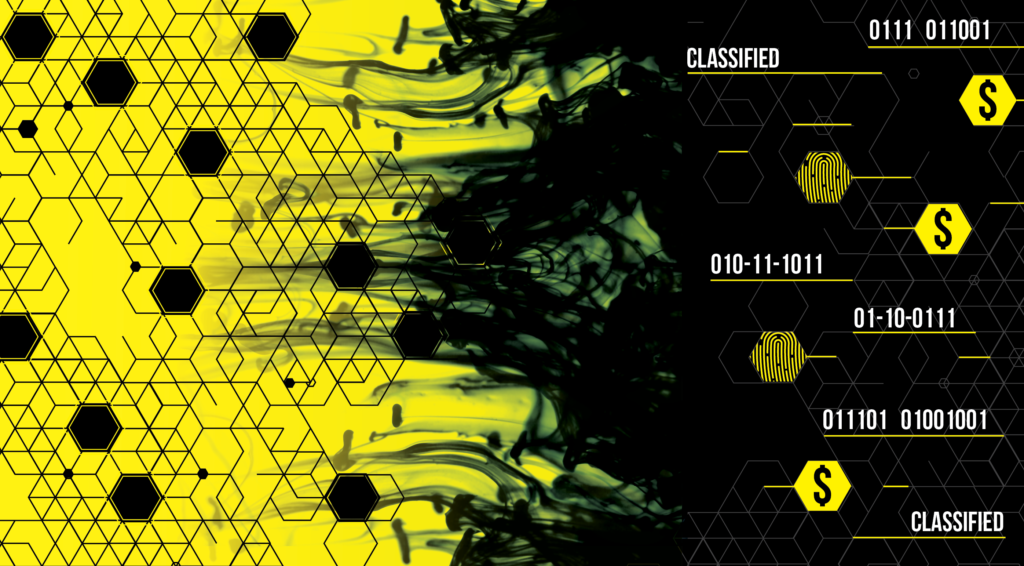 In 2022, cybercrime seems like everyday news. And in a way, it literally is. Simply search "data breach," and you'll find a wealth of businesses across the country dealing with the fallout of cybercrime. Businesses large and small fall victim to these attacks every day, putting more and more people's personal information in jeopardy. And for consumers, your information leaking isn't something you have to worry about for a few weeks, then move on. Because of the unique way personal data is stolen and sold, victims of data breaches have to keep an eye on their social media and bank accounts for years.
On the business side, you've likely heard the horror stories of businesses losing millions of Social Security Numbers, or even having confidential documents leaked. From retail stores like Target to digital forums like Facebook, businesses from every industry have fallen victim to cybercrime. Unfortunately, this digital devilry has only become more prevalent. 2021 was the worst year on record for businesses and consumers, with nearly 6 billion accounts breached by cybercriminals[1]. There's a decent chance even some of your personal information has been leaked without your knowledge. But if nearly 6 billion accounts across the Internet have been compromised, well, where is that information?
Where Does Your Personal Data Go?
When a data breach is reported, the most reported statistic is the number of accounts affected. Data breaches can have anywhere from a few victims, all the way up to 3 billion. When news of a breach breaks, reporters like saying that consumer data has been "leaked" or "published." However, a more accurate term to describe a breach is that consumer data has been "auctioned off." This is because the perpetrators of cyberattacks rarely use the data that they just stole. Rather, they simply sell your information to a multitude of low-level digital scammers, who try to make their money through simple phishing scams and the like, rather than complex cyberattacks.
Of course, stolen data can't be sold on traditional commerce websites. And any public website that tried to sell the data would be taken down quickly for distributing a stolen good. After all, you can't really Google "stolen data near me" and find what cybercriminals looking for. So, once all that data is stolen, where does it go on sale? On a section of the Internet few know about, and even fewer have visited: the Dark Web.
The Dark Web is a "layer" of the Internet that can only be accessed through special software. Estimated to be almost 500 times larger than the standard web, the Dark Web is a hub for cybercriminals and their illegal activities[2]. After a data breach, the hackers will typically post about their haul on a Dark Web forum and offer the data to other users for a specific price. Depending on the price and quality of the stolen data, there could be anywhere from a few to hundreds of buyers. Even just hours after a data breach, your personal information could be in the hands of dozens of scammers all across the globe.
How Valuable is My Personal Data?
Not all data breaches are created equal, and not all information is equal either. Think about it: If you were a cybercriminal, would you want three million Twitter usernames and passwords, or one million credit card numbers? Considering Twitter logins are worth just USD $35, and credit card numbers are worth up to $240, most would choose the credit card numbers[3]. Some pieces of information are simply more valuable than others, and cybercriminals know this. That's why, when a data breach occurs, measuring the impact solely on the number of affected accounts is inaccurate. A leaked Facebook password could cause headaches, but besides a few spam posts, it probably won't affect your life too much. A leaked passport number, however, could lead to something as serious as identity theft.
This showcases how stolen data itself isn't particularly valuable, and is only valuable if you know what to do with it. After all, if you hand a random passerby your Social Security Number, it's unlikely they'll know how to steal your identity. Unfortunately, these Dark Web cybercriminals have all the knowledge they need to cause chaos in victims' lives. Even information as simple as phone numbers and corresponding names can be a cash cow for scammers. The disparity in value between pieces of information highlights just how wide-ranging the damage from a data breach can be. So next time there's a major data breach in the news, don't just look at the number of accounts affected to judge the severity. Look at what was stolen to truly determine how damaging a cyberattack is.
What About Stolen Documents?
Of course, personal information isn't the only data that is put at risk during a cyberattack. If cybercriminals target a business, law firm, or government agency, confidential documents could be leaked as well, especially in ransomware attacks. The problem, however, is that this confidential information simply isn't valuable to cybercriminals. Therefore, when these documents are stolen, cybercriminals often demand a ransom and threaten to publish the confidential information unless it's paid. For businesses that suffer this type of attack, they typically only have two choices: Pay the ransom, or face a public relations (or even legal) nightmare.
However, not all cyberattacks are typical. Some cybercriminals couldn't care less about the money, and only seek to embarrass specific businesses. In one case, a Swiss hacker published confidential data from dozens of companies and government agencies as a protest against mass surveillance[4]. For these companies and agencies, once the hacker gets the data, it's gone, regardless of the ability to pay a ransom. This highlights how no two cyberattacks are exactly the same. Although most hackers are in it for the money, some simply seek to make a statement, regardless of the financial consequences. That's why, when it comes to cybersecurity, it's important to be prepared for anything and everything.
Protect Yourself from Cybercrime
Ultimately, the best way to protect yourself from cybercrime is to prepare. Thankfully, there are simple, inexpensive ways to greatly minimize the risk of a cyberattack on you or your employer. First, encryption is everything when it comes to cybersecurity. Encryption is like splitting your files into thousands of different puzzle pieces, so even if hackers got into your network, your documents are completely illegible to the attackers. Next, updating your security software is the easiest way to mitigate risk. Cybercriminals are always on the lookout for security holes, and those holes are much more prevalent in older versions of software. Keeping your software up-to-date could be the difference between safety, and one of the worst cyberattacks in history. Just ask Equifax.
Finally, one of the best ways to consistently prevent cyberattacks is to encourage a culture of security. This means educating all employees on the risks of cybercrime and how to minimize those risks. From teaching employees how to spot phishing emails to creating an incident response plan, simply prioritizing cybersecurity before a breach is one of the best ways to prevent cybercrime. Prioritizing cybersecurity doesn't have to be expensive or time-consuming, but it's the key to protecting your most valuable documents and data.
About AXEL
If you and your business are ready to prioritize cybersecurity, AXEL Go is the solution for you. AXEL Go uses military-grade encryption, blockchain technology, and decentralized servers to ensure it's the most secure file transfer software on the market. Whether you need to transfer large files or send files online, AXEL Go is the best cloud storage solution. At AXEL, we believe that privacy is a human right and that your information deserves the best protection. To try the most secure file-sharing app for PC and mobile devices, get two free weeks of AXEL Go here.
[1] Mello, John P. "Data Breaches Affected Nearly 6 Billion Accounts in 2021." TechNewsWorld, January 18, 2022. https://www.technewsworld.com/story/data-breaches-affected-nearly-6-billion-accounts-in-2021-87392.html
[2] "After the Data Breach – What Happens to Your Data?" BlackFog, May 6, 2021. https://www.blackfog.com/after-the-data-breach-what-happens-to-your-data/
[3] Sen, Ravi. "Here's How Much Your Personal Information Is Worth to Cybercriminals – and What They Do with It." PBS. Public Broadcasting Service, May 14, 2021. https://www.pbs.org/newshour/science/heres-how-much-your-personal-information-is-worth-to-cybercriminals-and-what-they-do-with-it
[4] "U.S. Charges Swiss 'Hacktivist' for Data Theft and Leaks." NBCNews.com. NBCUniversal News Group, March 19, 2021. https://www.nbcnews.com/tech/security/us-charges-swiss-hacktivist-data-theft-leaks-rcna448