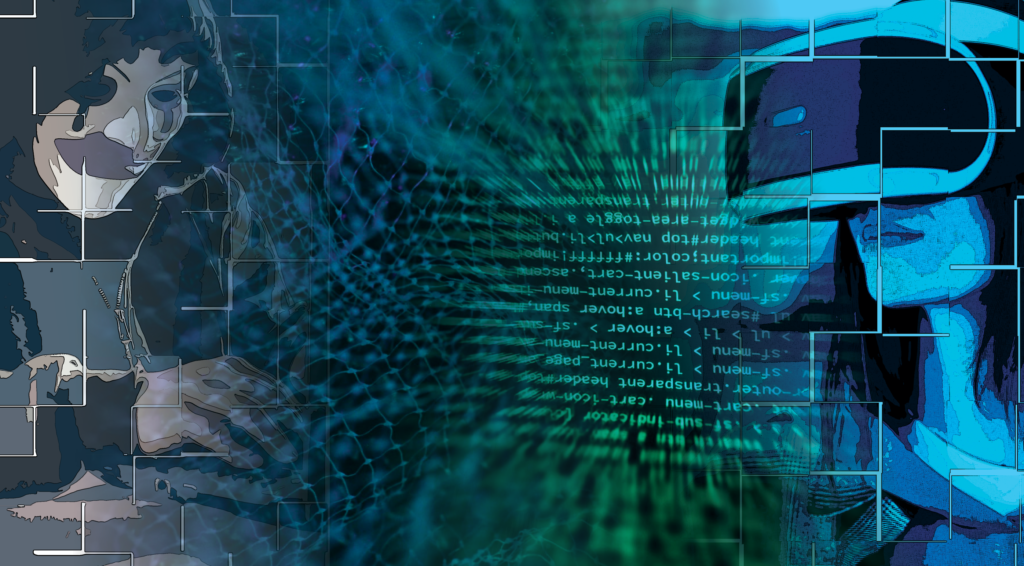 Facebook is now Meta. Well, kind of. Last month, Facebook changed its parent company's name to Meta, a nod to the company's growing focus on the "metaverse." Now, this doesn't mean you'll be liking vacation photos on meta.com any time soon. The company that owns Facebook is now Meta, not the social network itself. But why did Facebook change its name? First and foremost, it signals a shift away from social media, toward a more unique (and less controversial) form of technology: Virtual reality. 
Although virtual reality has existed in some form for decades, the technology is now becoming advanced enough to offer legitimately useful features to consumers and businesses. For example, Meta showed off its VR prototype during its name-change announcement video. The company showed off a virtual meeting room filled with cartoon avatars. The goal, Meta states, is to create a virtual meeting place that is nearly indistinguishable from a real meeting place. With more people working from home than ever before, this appears to be a useful goal. After all, Zoom meetings simply don't have the same amount of interactivity and socialization as in-person meetings. VR could very well become the future of work. However, the widespread adoption of VR technology is still a long way away.
The History of Virtual Reality
The origin, and even the definition, of virtual reality is disputed [1]. After all, modern VR headsets are what the public thinks of when "virtual reality" is mentioned, but technology that advanced simply didn't exist just a few decades ago. However, virtual reality experiences have still existed for decades. One of the first items that could be considered a virtual reality product is the View-Master, a goggles-like device that showed stereoscopic photographs. When utilized correctly, the user's entire field of vision was dominated by the three-dimensional image. Although primitive, the View-Master may have been the first virtual reality device to appeal to the general consumer. This product ultimately highlighted just how immersive future virtual reality technology could be.
Beginning in the 1960s, researchers began to realize the potential of this futuristic technology. Specifically, they began to utilize virtual reality for military and flight simulations [2]. This allowed soldiers and pilots to train under realistic circumstances. Throughout the 1970s and 1980s, virtual reality was mostly used as a training tool for professionals, as the technology was far too expensive for mass-market appeal. 
However, beginning in the 1990s, VR technology became advanced (and inexpensive) enough for companies to begin crafting virtual reality experiences for the general consumer. Ever since then, virtual reality has become intertwined with the gaming industry. In the early 1990s, video game giants Nintendo and Sega began creating virtual reality consoles, with marketing that promised to transport players to an immersive, realistic world [3]. The hype of virtual reality was at an all-time high. However, this optimism soon began to dwindle. In 1995, Nintendo released the Virtual Boy, a virtual reality video game console [2]. However, soon after its release, consumers were quick to point out the major drawbacks of virtual reality. The console itself was uncomfortable and dizzying, and only showed games in black and red [4]. For most consumers, this virtual reality product simply wasn't realistic enough, and the console flopped.
Modern Uses of Virtual Reality
After the commercial failure of the Virtual Boy and other early VR headsets, the technology was mostly relegated to professional use. However, with the recent rise of newer, more realistic and more comfortable VR headsets, it may finally be time for virtual reality to enter the mainstream. 
While the VR market has undeniably grown, consumers still mostly see virtual reality as a cool gimmick, rather than a necessity. Today, most of VR's use is for gaming, and while the industry has found a niche group of enthusiasts, just 34 million total headsets have been sold in the last five years [5]. Additionally, while the cost of virtual reality technology has dropped, headsets still aren't affordable for all. For example, Oculus, a VR headset company owned by Meta, prices its cheapest headset at $299. While the technology has evolved and prices have dropped, committing to virtual reality is simply too much of a financial commitment for many.
The Future of VR
With Meta turning its focus to virtual reality, VR is certainly here to stay. But how will VR be utilized in the future? Will it become a business necessity, like Meta seems to think? Or could it continue to grow as a gaming product? Finally, can VR finally overcome its gimmick label? Simply put, there are a lot of questions about the future of virtual reality that we simply don't know. However, a major company like Meta shifting its focus to virtual reality presents an opportunity to the industry that it has never had before. Meta's massive, public commitment to virtual reality could usher in the widespread adoption of this emerging technology.
However, public acceptance of VR isn't the only potential downfall to the industry. A common concern regarding virtual reality is the technology's privacy and security. Modern VR headsets are filled with sensors, cameras, and microphones. Of course, headsets need this technology to function, but the data collected through this technology needs to be guarded securely. Put simply, virtual reality collects unique user information. With this information, advertisers can learn even more about you to sell their products. Even worse, there are no regulations for data collected through VR, further putting user privacy in the backseat [6]. So while virtual reality may offer new opportunities to connect and play, it also gives advertisers a new way to collect even more information on users.
Keep Your Data Safe with AXEL Go
Using a secure file storage system is the key to protecting your data from breaches and ransomware attacks. That's where AXEL Go comes in. Offering military-grade encryption and decentralized blockchain technology, AXEL Go is the best way to protect yourself and your business from unauthorized cybercriminals. With privacy concerns not going away anytime soon, secure file-sharing is a necessity for businesses and individuals. If you're ready to try the best protection, try two free weeks of AXEL Go here.
[1] Schnipper, Matthew. "The Rise and Fall and Rise of Virtual Reality." The Verge. https://www.theverge.com/a/virtual-reality/intro.
[2] "History of Virtual Reality." Virtual Reality Society, January 2, 2020. https://www.vrs.org.uk/virtual-reality/history.html.
[3] Karpf, David. "Virtual Reality Is the Rich White Kid of Technology." Wired. Conde Nast, July 27, 2021. https://www.wired.com/story/virtual-reality-rich-white-kid-of-technology/.
[4] Greenbaum, Aaron. "Here's Why the Virtual Boy Was a Complete Failure." Looper.com. Looper, August 4, 2020. https://www.looper.com/233207/heres-why-the-virtual-boy-was-a-complete-failure/.
[5] Alsop, Thomas. "VR Headset Unit Sales Worldwide 2024." Statista, July 19, 2021. https://www.statista.com/statistics/677096/vr-headsets-worldwide/.
[6] Maslin, Jared. "Concerns with Privacy in Virtual Reality." Data Science W231 Behind the Data Humans and Values, March 2, 2021. https://blogs.ischool.berkeley.edu/w231/2021/03/02/concerns-with-privacy-in-virtual-reality/.