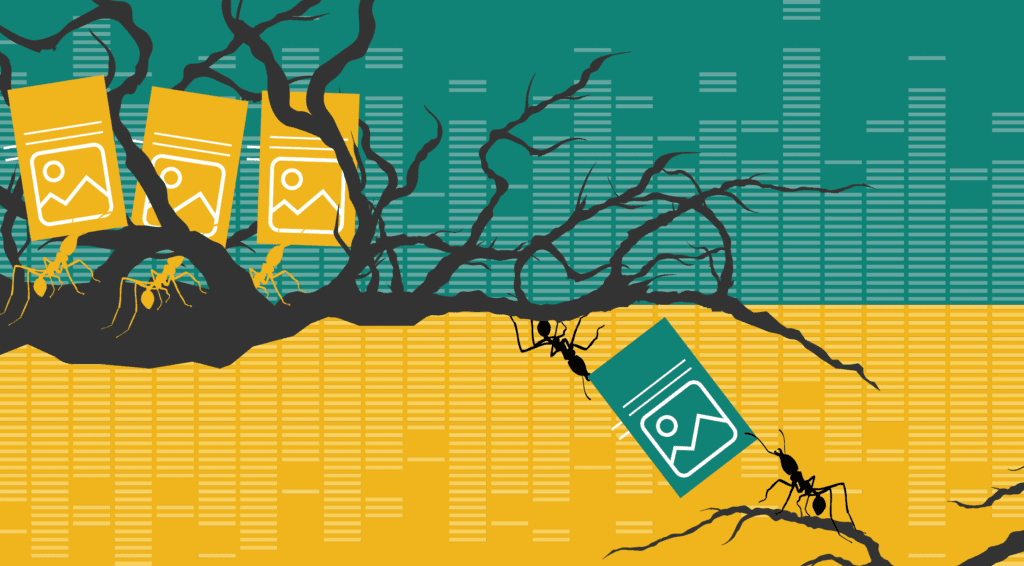 The internet was designed to share data and facilitate communication. As technology has advanced, our computers have become more capable of generating and processing larger amounts of information. We need a modern solution to quickly, easily, and securely share files across devices. How did we end up with the rigid limitations of email attachments, and what can we do to circumvent them?
File Sharing History
The history of file sharing is intimately attached to the history of the internet. In fact, one way to think of the internet is as an endless series of rapidly delivered packages of data. From its inception, this has been the goal of the internet.
Before we had the internet as we know it, we had an interconnected network of computers called The Advanced Research Projects Agency Network or ARPANET. ARPANET was what is referred to as a wide-area packet-switched network. Packet switching is most simply defined as the process of sending and receiving "packets" of data and "switching" or transferring them to another telecommunications device in order to bring that data closer to its intended destination. ARPANET did this at first with four computers located in universities spread between California and Utah. At the time, they used the best technology available, phone lines, and packet switching nodes called Interface Message Processors (IMPs).
These connections began in 1969. Within a year, ARPANET made its way to the east coast of the United States, and by 1973, satellites were aiding in the process of switching packets across the Atlantic ocean. Interconnectivity, communication, and data transference quickly became a sort of modern convenience for university researchers with access to these rare, at the time, connected devices.
The internet was born from these innovations. A growing number of computer networks were integrated through Internetworking or the process of connecting several separate networks to a larger network of interconnected networks. Eventually, in 1991 the birth of the proper internet, or a network of information that anyone could access, came out of the mind of Swiss computer programmer Tim Berners-Lee. A year after the birth of the World Wide Web, the first email attachment was sent by Nathaniel Borenstein.
Email Attachments Today 
Nathaniel Borenstein and Ned Freed developed a protocol called Multipurpose Internet Mail Extensions (MIME). MIME is still used to this day to attach and deliver email attachments. This process does well enough in many circumstances, however, in the modern age, this technology is no longer able to keep pace with the ballooning file sizes we use in our offices day to day.
MIME is a perfectly fine protocol for transferring a picture of the family at the beach or a quick PDF, but in the workplace, we are working on much more ambitious projects. Video editing packages, lossless audio formats, and massive presentation decks have been frustratingly bottle-necked by the 25-megabyte size limit even the most generous email clients provide. This chokes up the speed at which we can do work, and adds pain points to even the simplest tasks.
Security has also become a massive email attachment blind spot. The convenience of everlasting archival of our email attachments comes with a security risk that compounds with every day they wait patiently on our email servers. Personally identifying information, secret projects, and sentimental files could all be plucked from a server at a moment's notice with time and without the proper security.
Easily Share Large Files With AXEL Go
AXEL Go is the easiest way to share large files via email or any other digital communication service. AXEL Go uses link-based file sharing, allowing direct access to an encrypted, password-protected copy of your data with no file size limit.
Security woes are immediately solved with AXEL Go's password-protected end-to-end encryption and customizable expiration dates. Access to data shared via AXEL Go is entirely governed by the owner of that data.
Link file sharing is the most straightforward and secure method of sharing large files via email, messaging, or text message. It's incredibly simple to copy and paste a link into the desired method, in-browser previews save on local storage space, and allow for on-the-go review no matter what device a file has been shared to. AXEL Go's decentralized storage method and custom expiration dates eliminate the risks that abandoned email attachments present.
AXEL Go provides simplicity and control to the process of easily sharing large files online.
Simplify Your Large File Sharing with AXEL Go 
AXEL Go is an incredibly versatile tool in the fight for cyber security. Implementing our decentralized, encrypted storage into a workplace will create a robust bulwark between sensitive workplace data and any clever exploits hackers can slip through the cracks.
AXEL Go is a file storage and sharing service designed to revolutionize how we think about security online. Our user experience design is focused on handing top-of-the-line security to any business of any size. Our AES-256 bit encryption and decentralized server structure thwart cyber attacks on big businesses as competently as it protects local operations. No matter how tight the budget for your practice may be, we are the perfect fit for secure, intuitive storage and file sharing. You can try AXEL Go premium for free for 14 days. See what security backed by our $10,000 guarantee can do for your business.